Personalization has always been at the heart of what we do at Smithey. After all, what's more personal than a piece of heirloom cookware that gets passed down over generations with all manner of precious memories and milestone meals baked in—literally! What that means is that you can add in messages that mark occasions (birthdays! holidays! graduations! marathons!), celebrate the arrival of new family members (weddings! births!), lay the foundation for a collection with its own motto, note which piece goes to which family member down the line (planning ahead!), and so much more. Character counts are not limitless but the possibilities are...
Here's how it works:
Enter your personal message
Preview your message, confirm and checkout
Our engravers will craft this for you in one week or less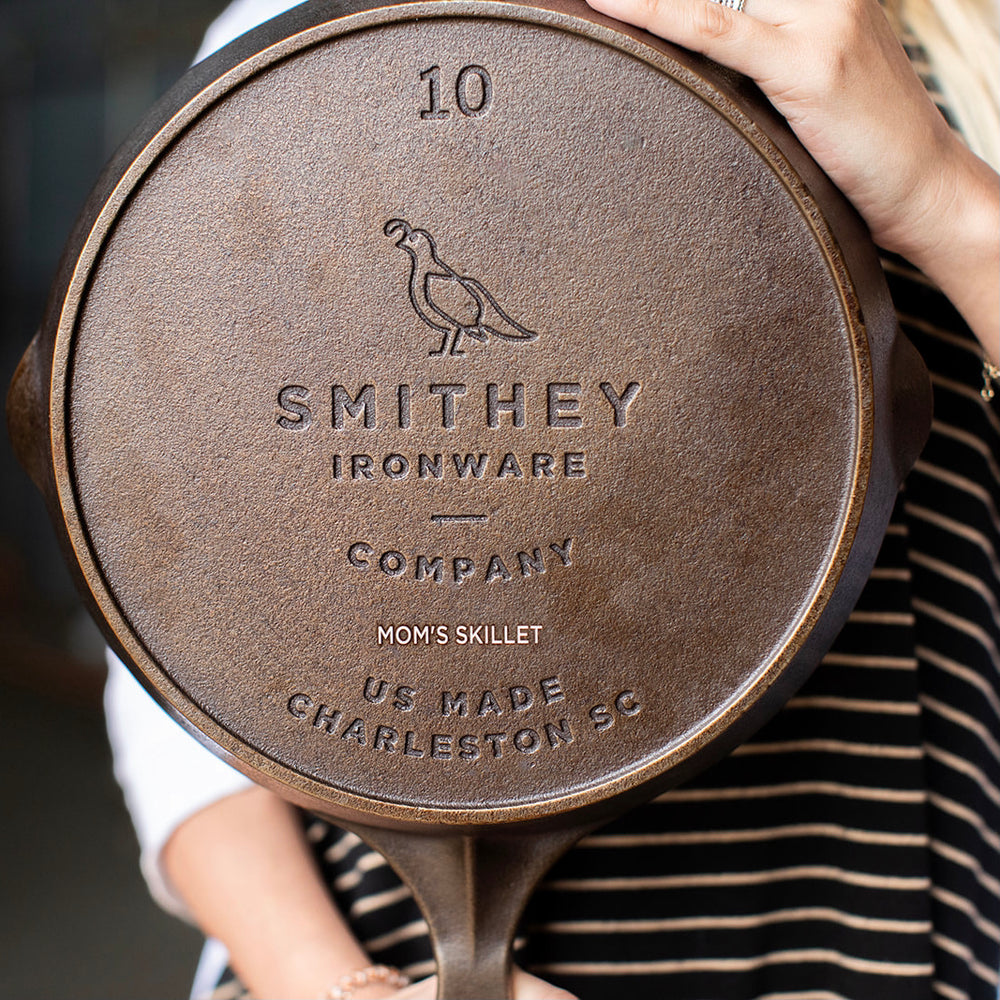 Already have a smithey you want engraved?
Available on select cookware & sets