OUR LOVE of CAST IRON LIVES ON
Smithey Ironware was born out of a passion for collecting, restoring, and cooking with cast iron. We have heard the stories of your friends putting your prized pan through the dishwasher or leaving your favorite skillet by the campfire in the rain. Or maybe you have an old vintage pan passed down through generations that has seen better days.
With the launch of our restoration shop, we will bring your cast iron back to life.
new seasoning. same soul.
REST ASSURED
Our team of experts have restored thousands of pieces of cast iron. When you send us your cookware, we'll be sure it is inspected, handled with care, and properly restored from the time it lands in our shop to the time it returns to your kitchen.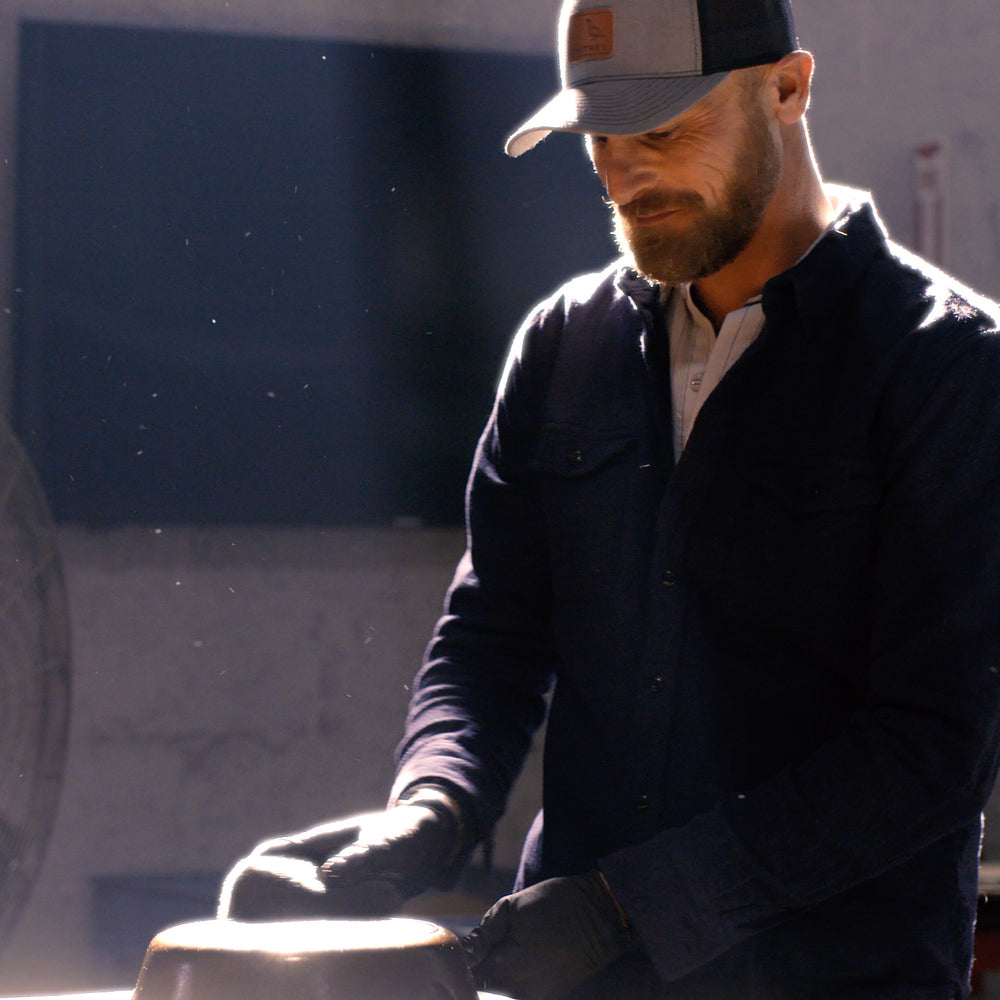 frequently asked questions