Behind the Scenes: Documenting Smithey's Holiday 2020 Collection
 Inside the making of our latest photoshoot
Earlier this month, we spent two days bringing the Smithey collection to life through vibrant photography... But the work that went into the photoshoot, and the pieces represented in the imagery, are part of a much bigger story, one that most of our friends never get to experience. Which is why we decided to pull back the curtain on the process this year, to share the hidden moments and inspiration that go into producing the visuals that capture the cookware that, we hope, enriches this, and every, season for you.
---
In addition to our 3.5-QT Dutch Oven, an everyday essential we've spent much of 2020 perfecting, we also presented new accessories (hello quail towels and trivets!) plus reimagined cookware sets to round out the fully stocked Smithey kitchen.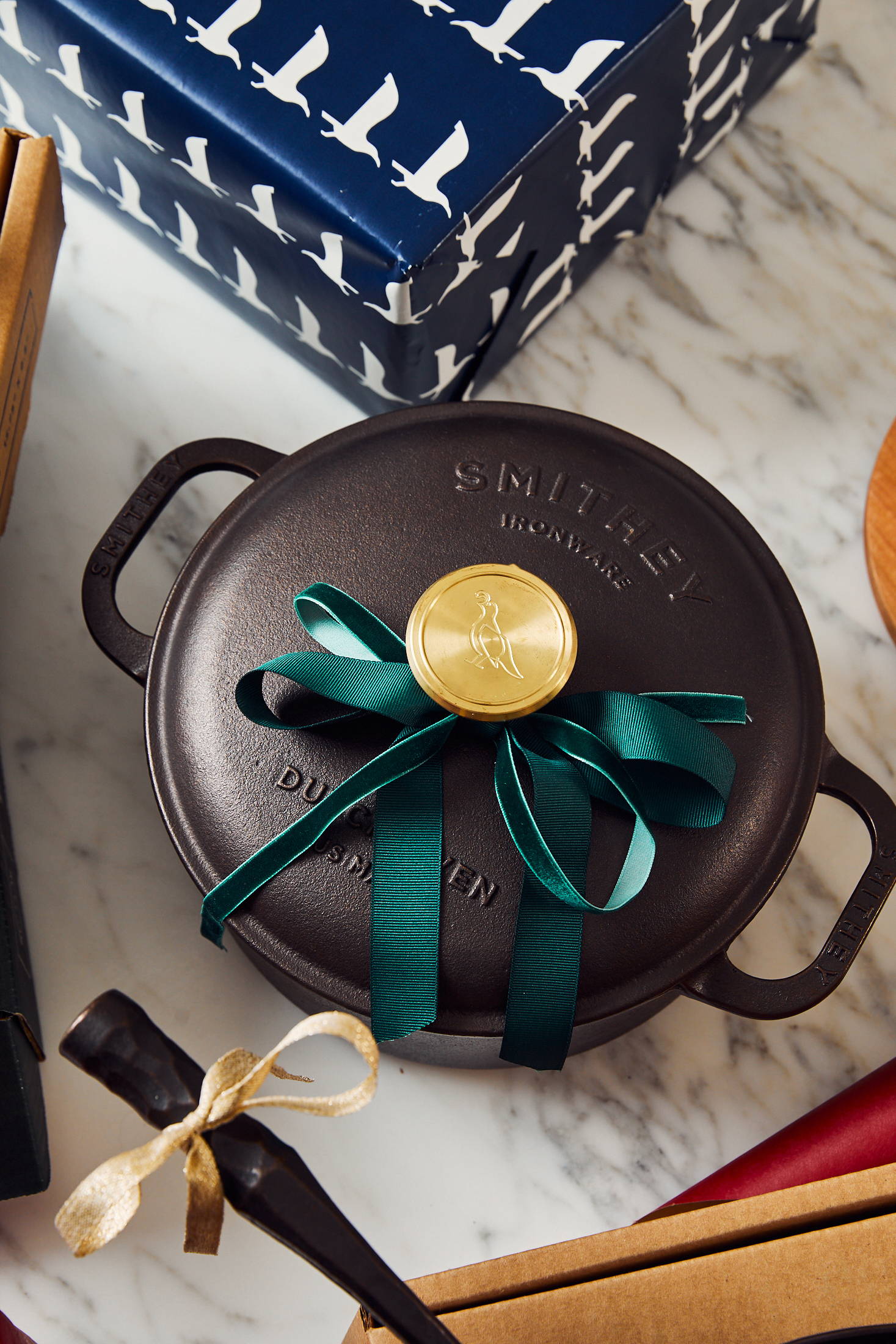 ---
No models here. We enlisted expert friends such as Jenni Ridall to develop a suite of elevated classic recipes, and then made use of the hands that built Smithey (from our founder, Isaac Morton, on down) to personally present the pieces we're proud to offer this season.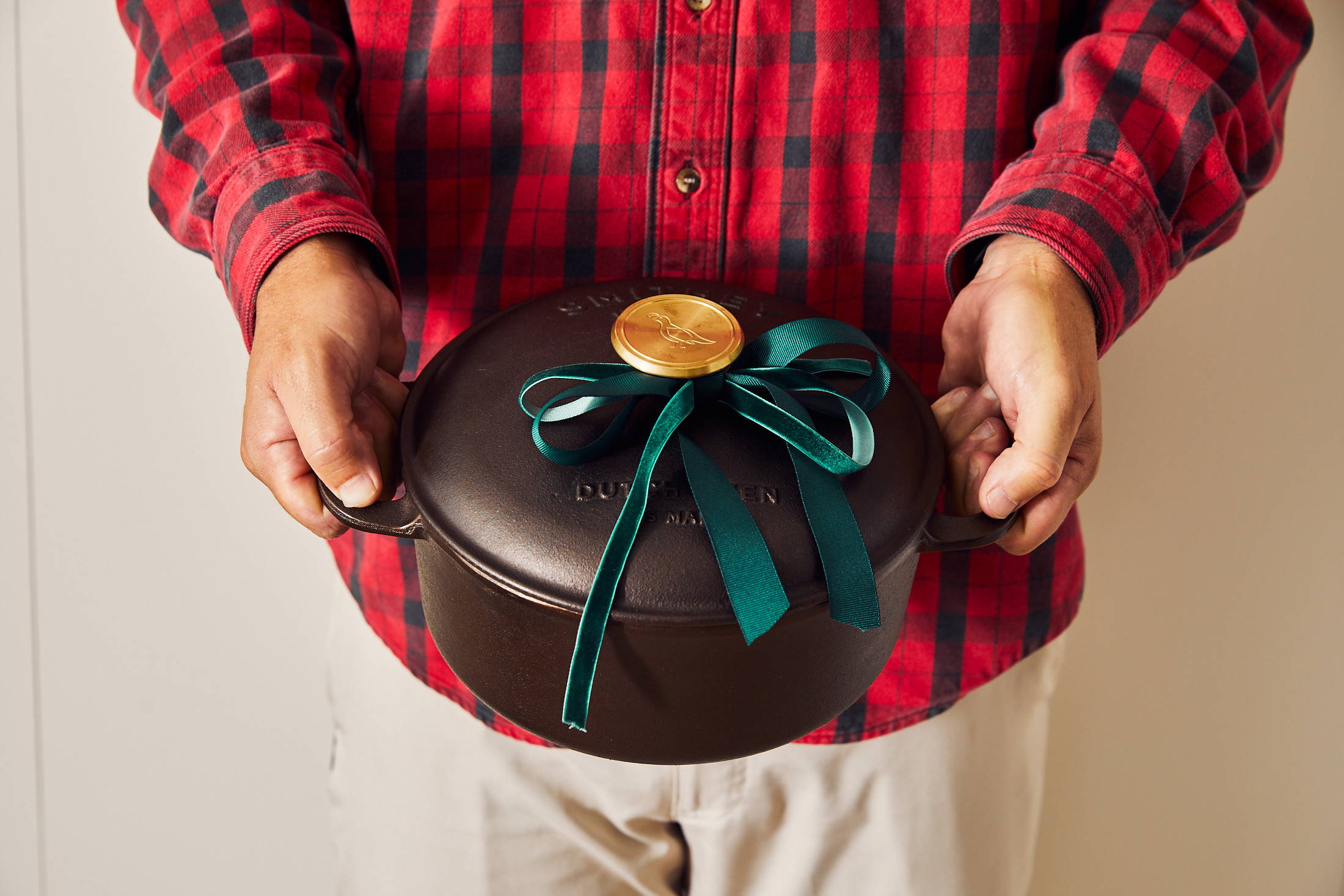 ---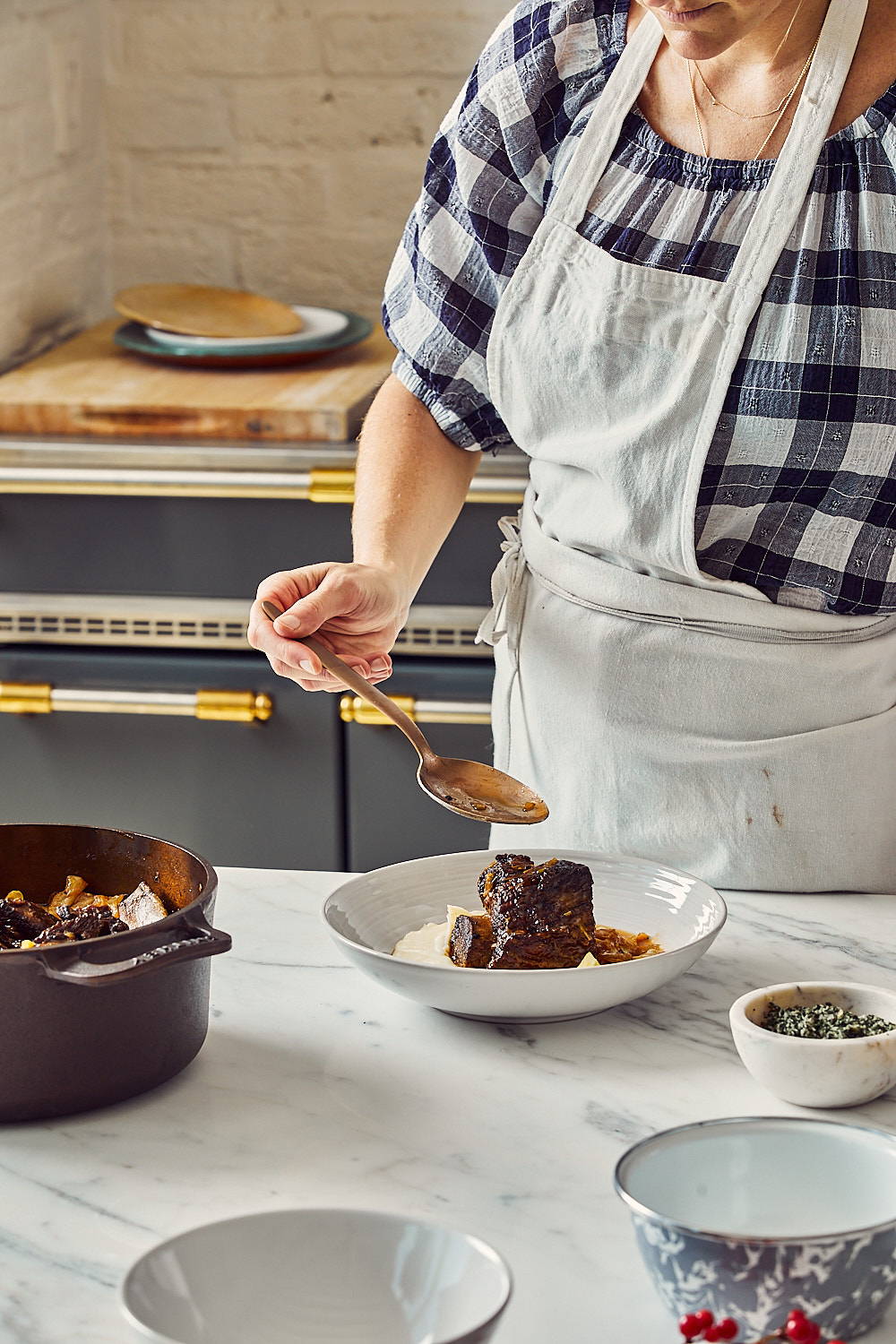 ---
5 rolls of wrapping paper. 6 tape dispensers. 8 spools of ribbon. 3 sets of holiday decorations loaned from the personal collections of Smithey team members. No one, with maybe (maybe!) the possible exception of Santa, works harder to infuse the spirit of the season into each Smithey gift.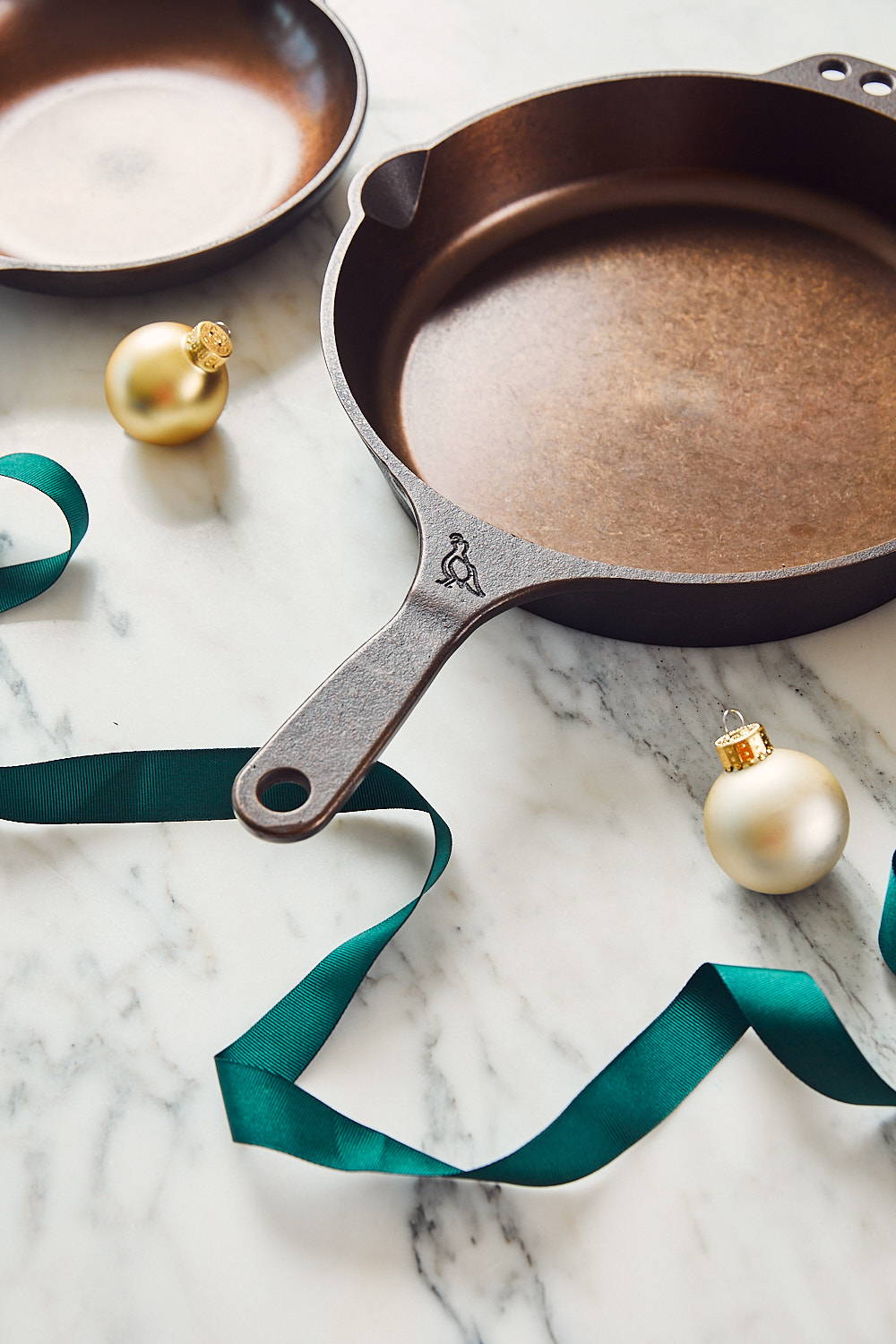 ---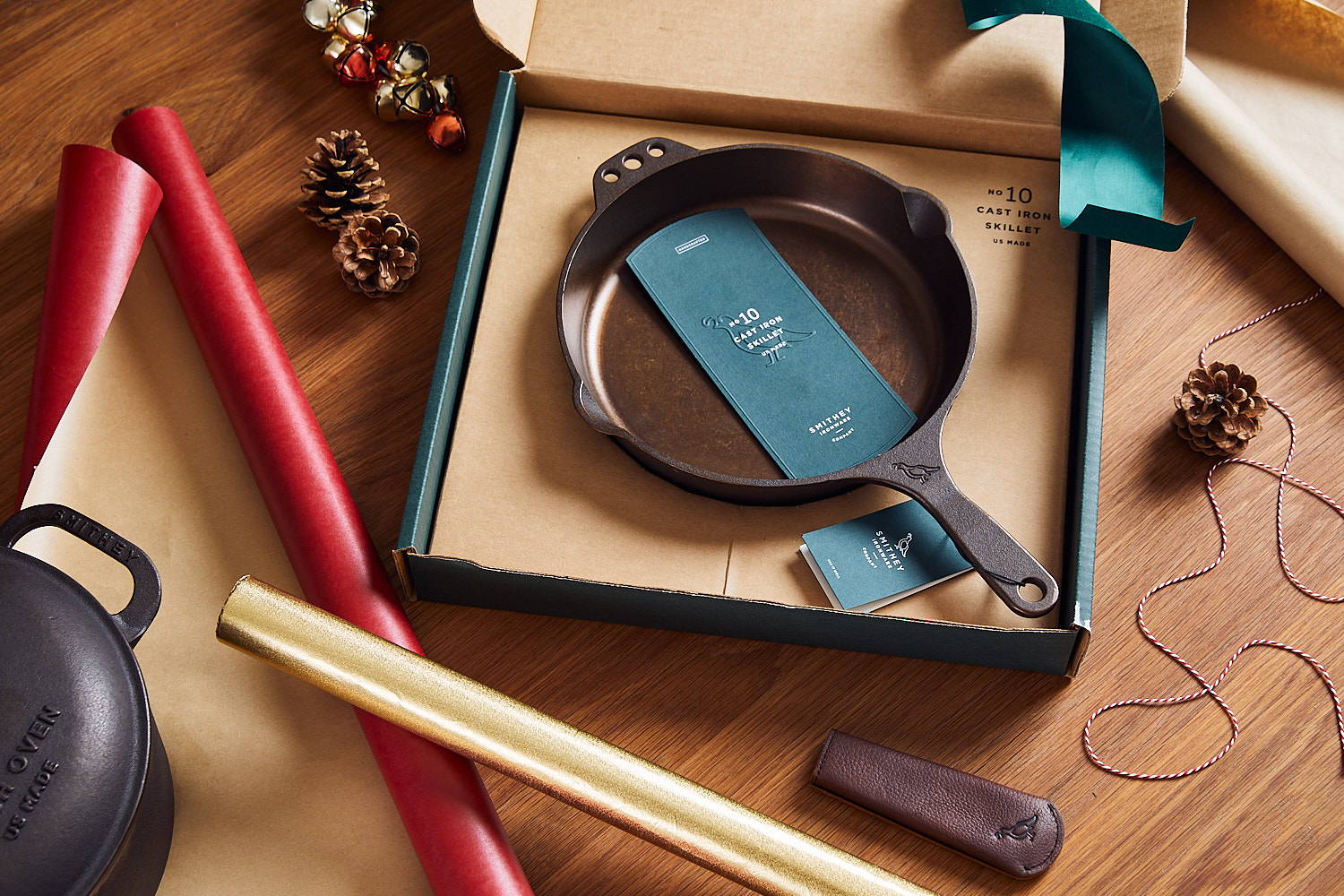 ---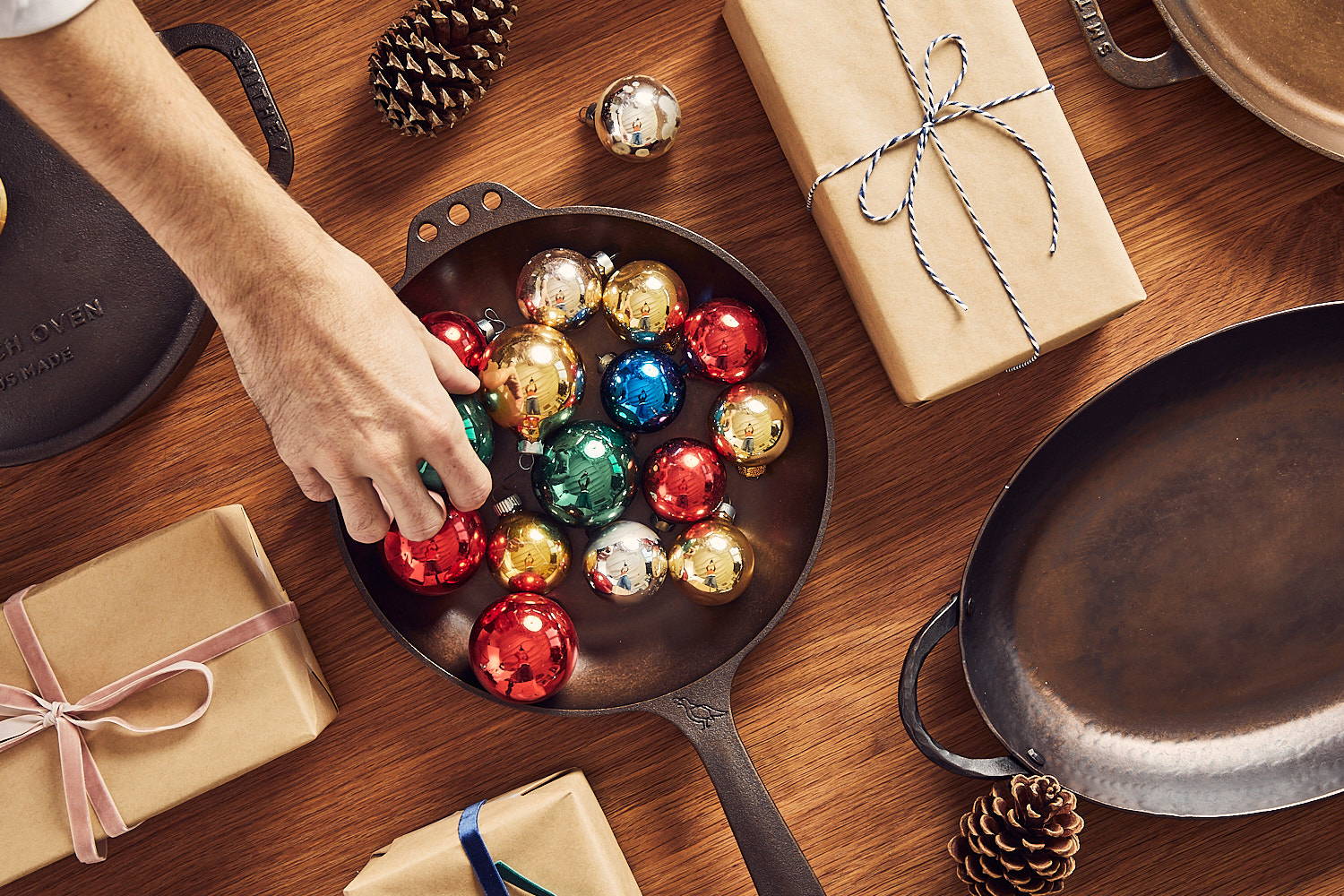 ---
In all things, we aspire to deliver creative work that reflects the technical innovation and handmade touches that go into the making of each Smithey skillet, oven, roaster and accessory. This year more than ever, though, gratitude was our driving motivation and guiding light in approaching this shoot. We hope you appreciate the pictures, products and recipes as much as we appreciate you.
Share