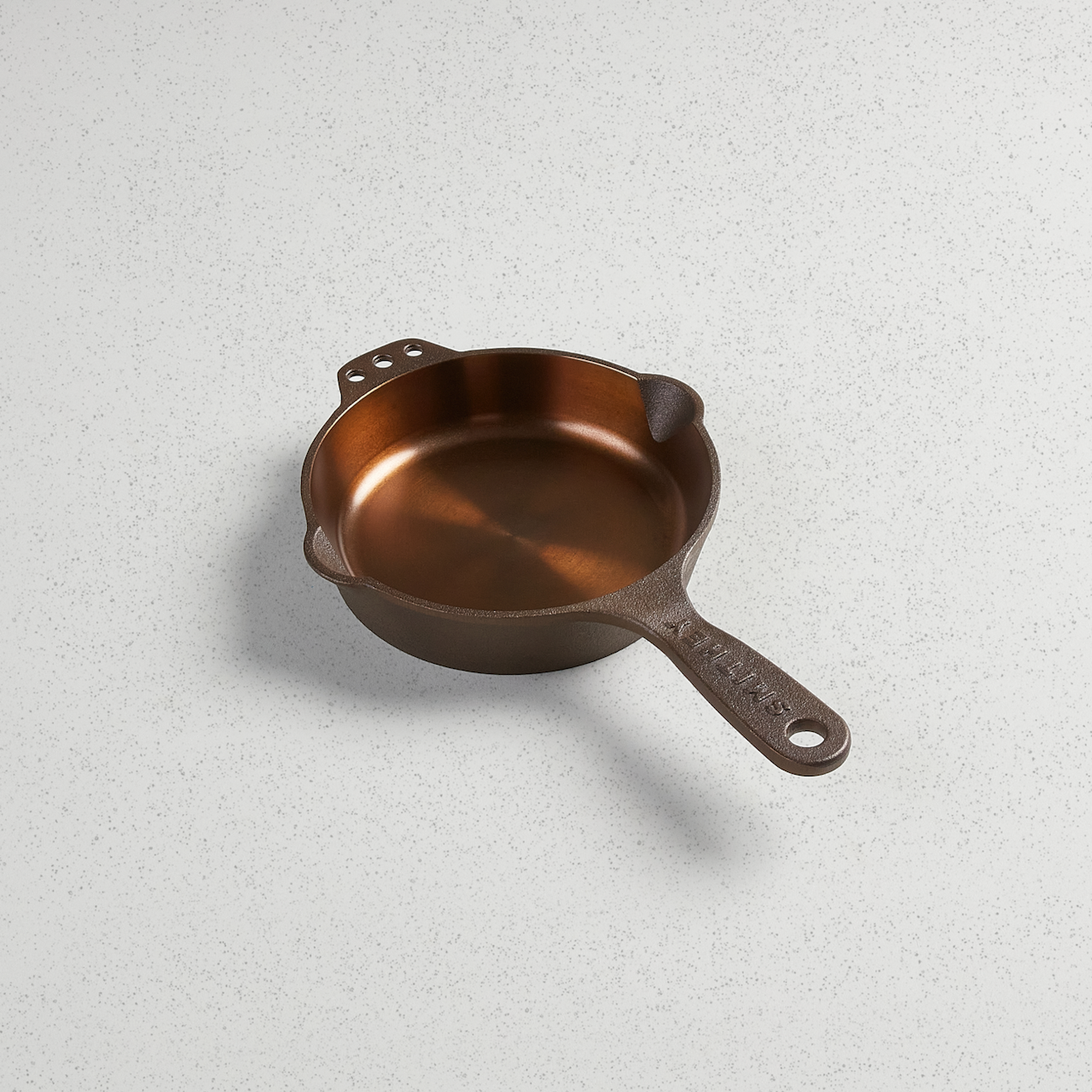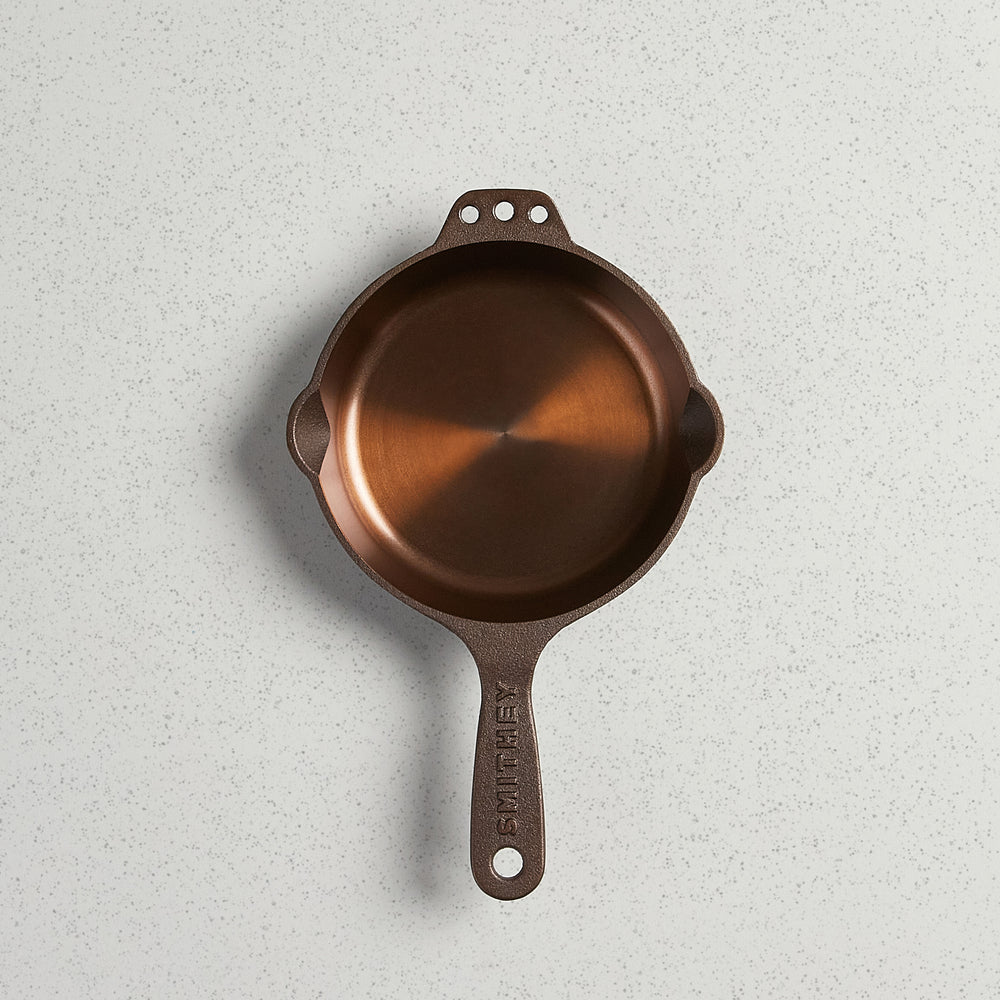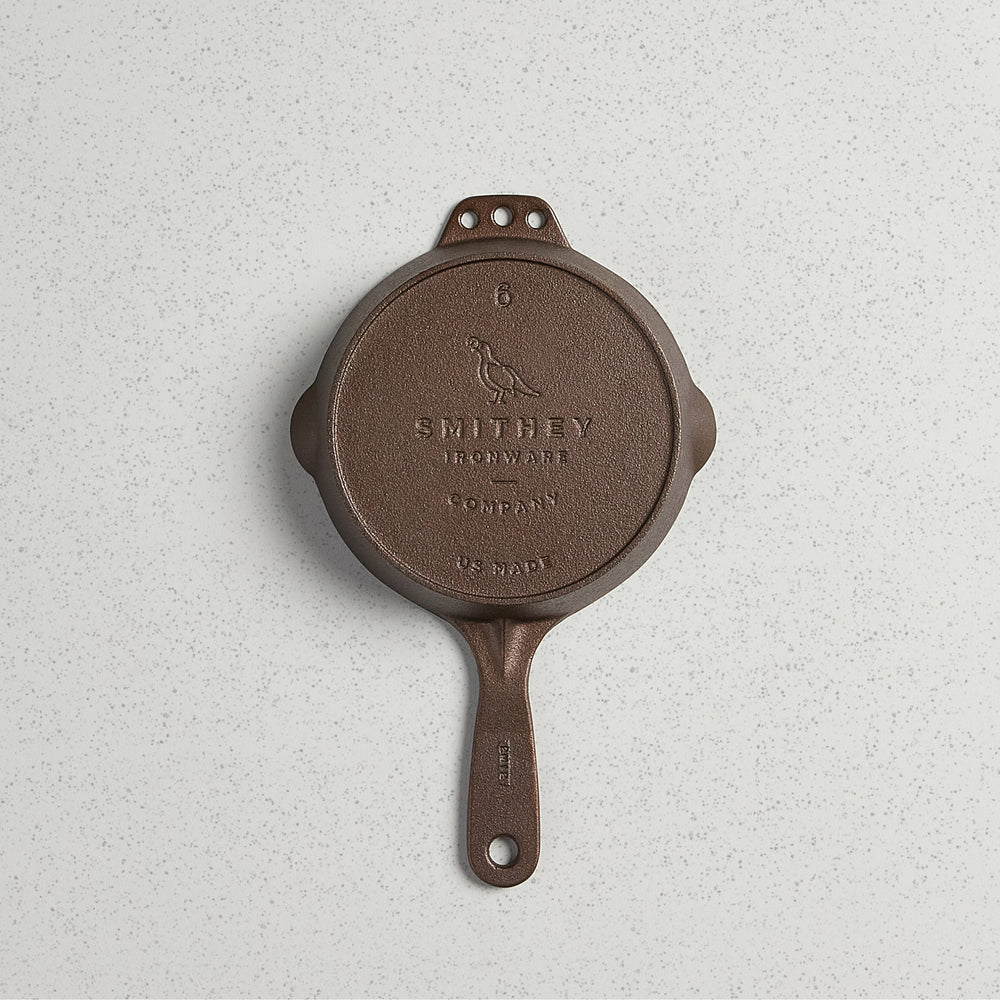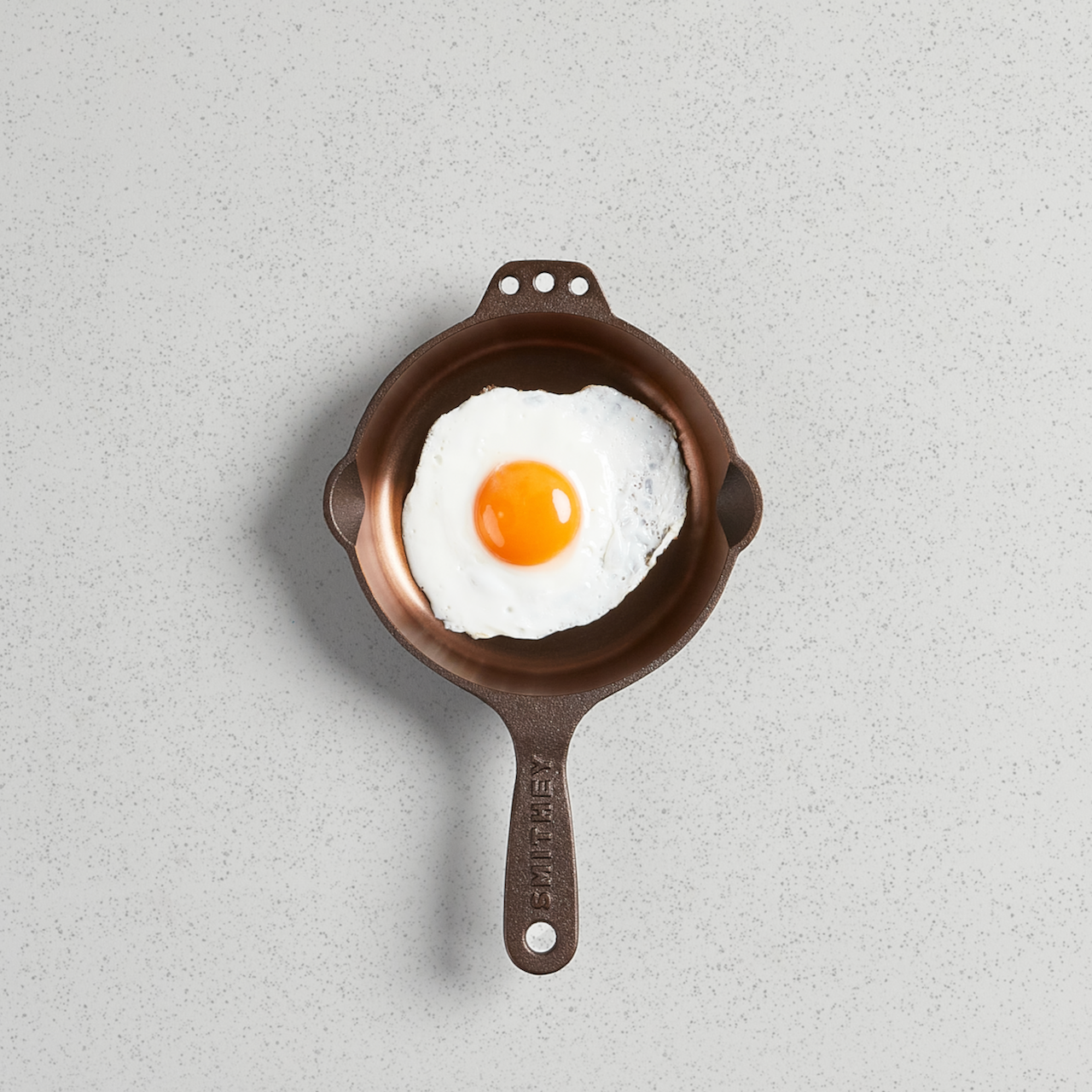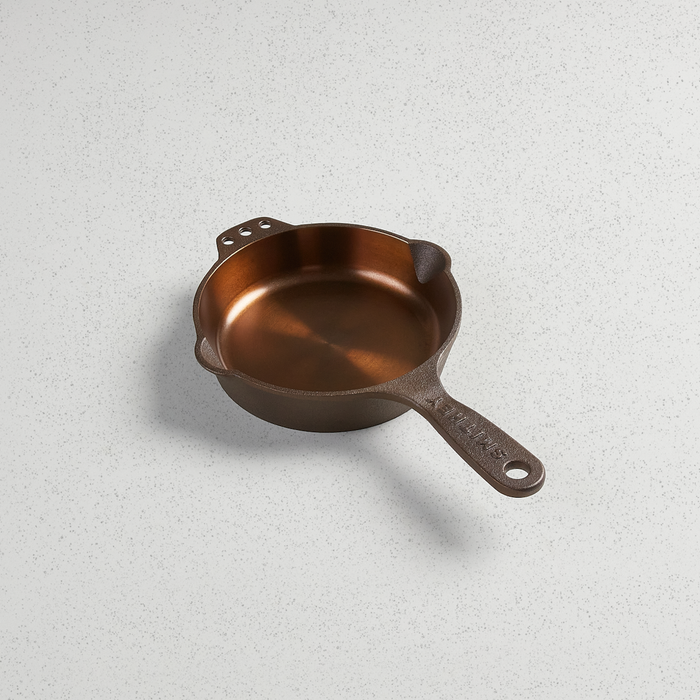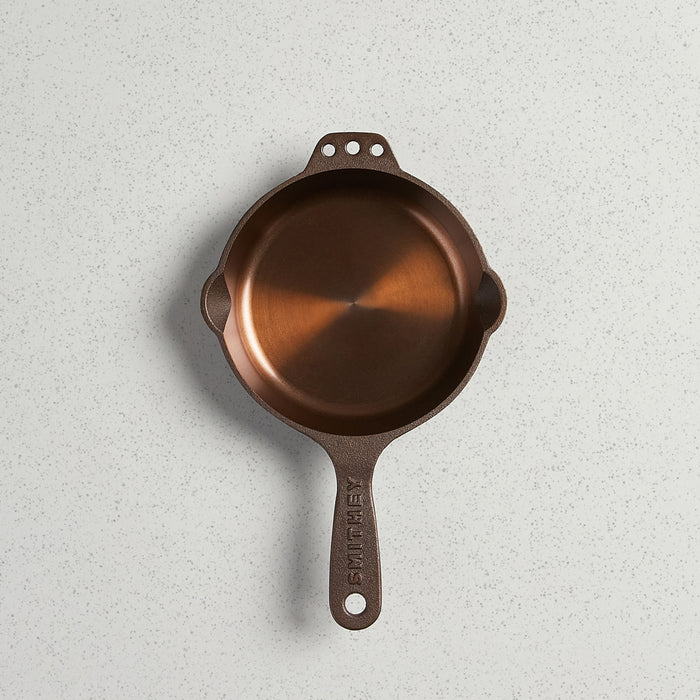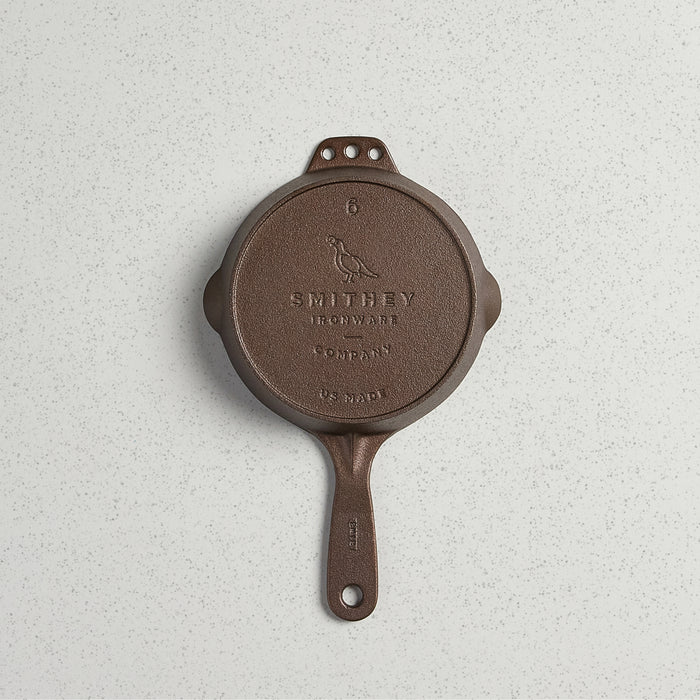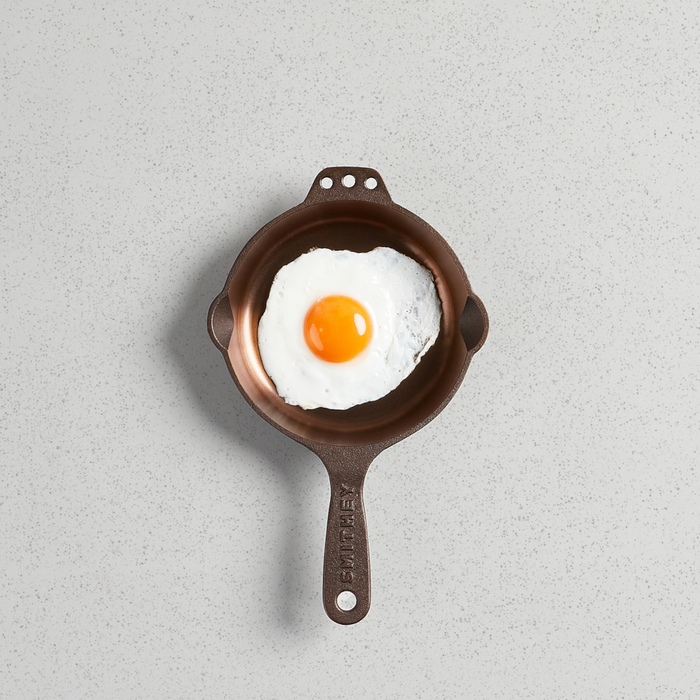 US Made

Lifetime Guarantee

Pre-Seasoned
Perfect Pairings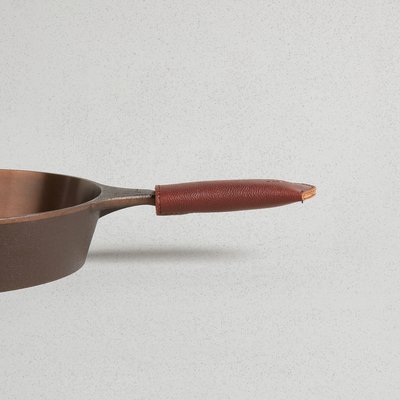 Standard Length Sleeve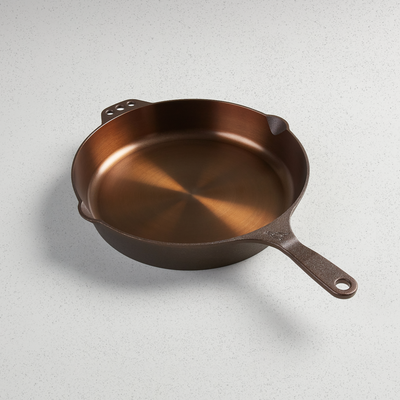 No. 12 Skillet
Why this Skillet?
Small in size but mighty in function, our No. 6 skillet is ideal for entertaining, baking, single-serve meals, and so much more. Featuring Smithey's signature polished interior surface, the No. 6 is naturally non-stick, easy-to-clean, and guaranteed for a lifetime. Use it well.
THE CASE FOR
OUR CAST IRON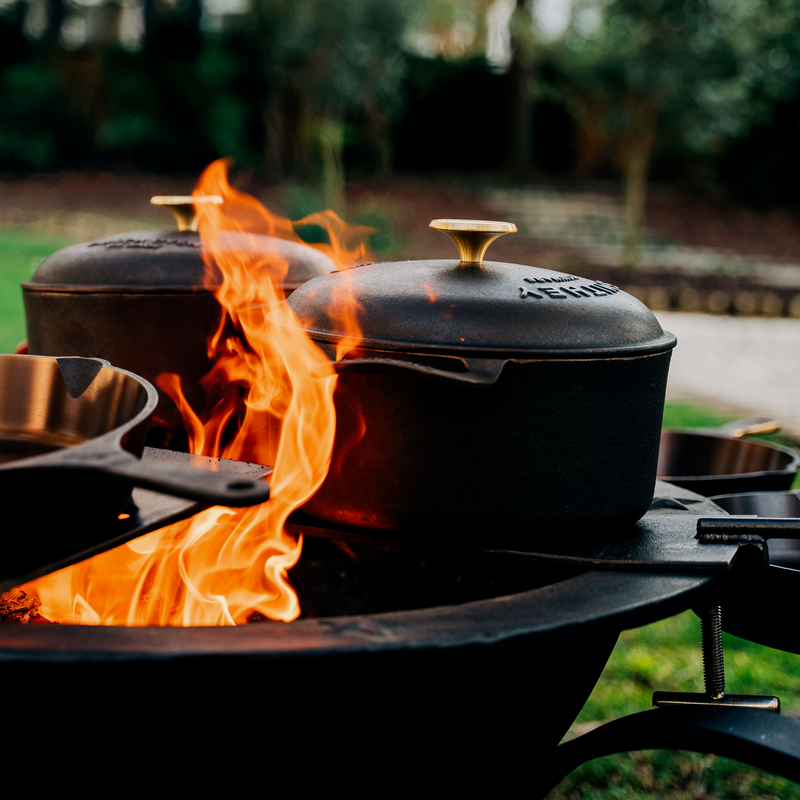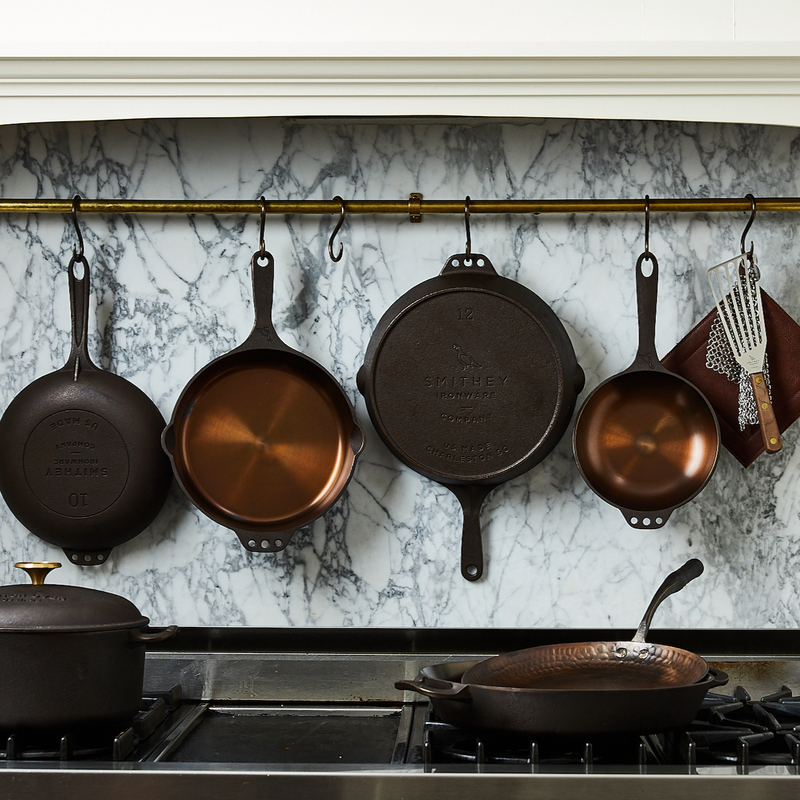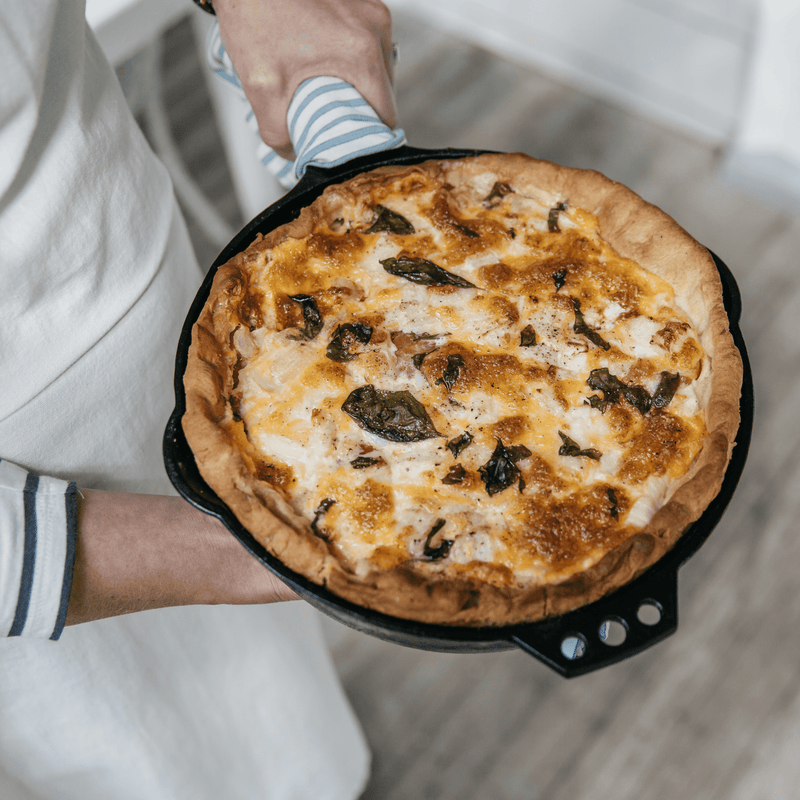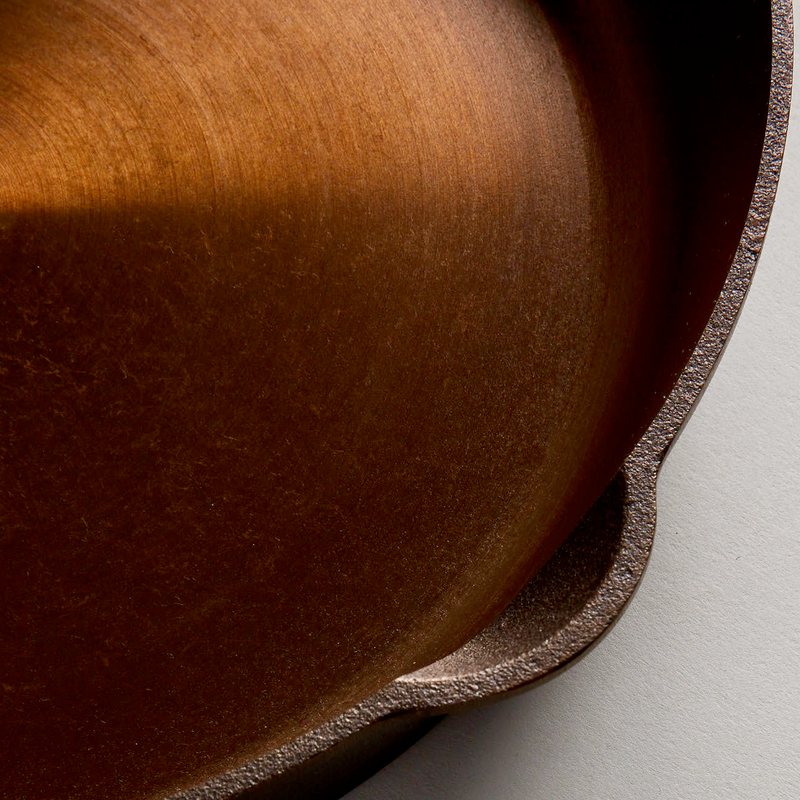 Smithey Cast Iron
The No. 6 Skillet

YOUR NEW MODERN HEIRLOOM
YOUR NEW MODERN HEIRLOOM
Getting Started
Getting Started
Compare our Cookware
Currently Viewing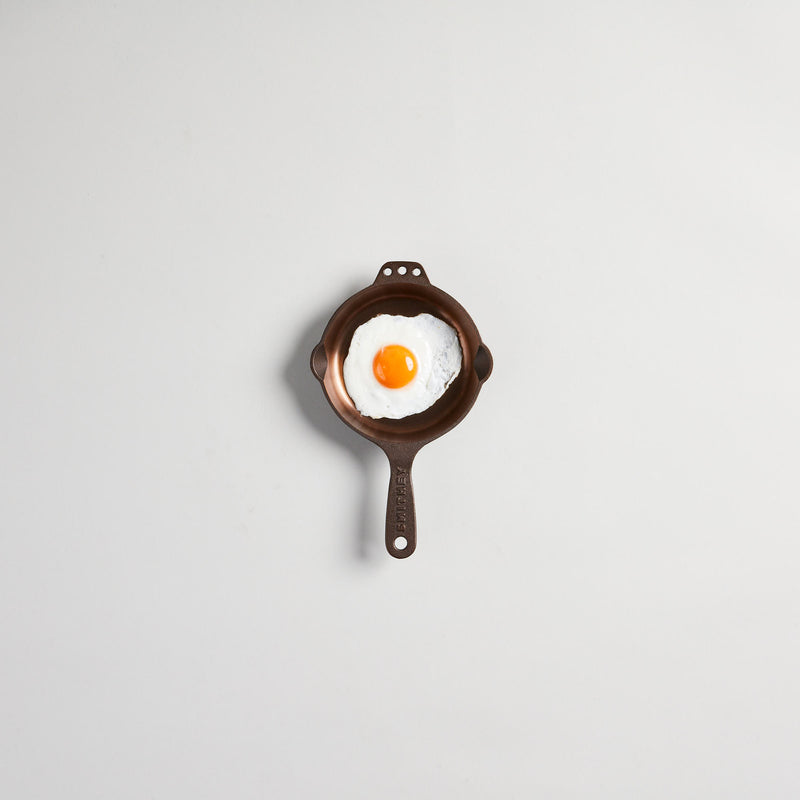 No. 6
Cast Iron Skillet
Our smallest skillet with the most function and versatility.
Key Differences

1 Person

Makes perfect single serve desserts or dips to feed a crowd.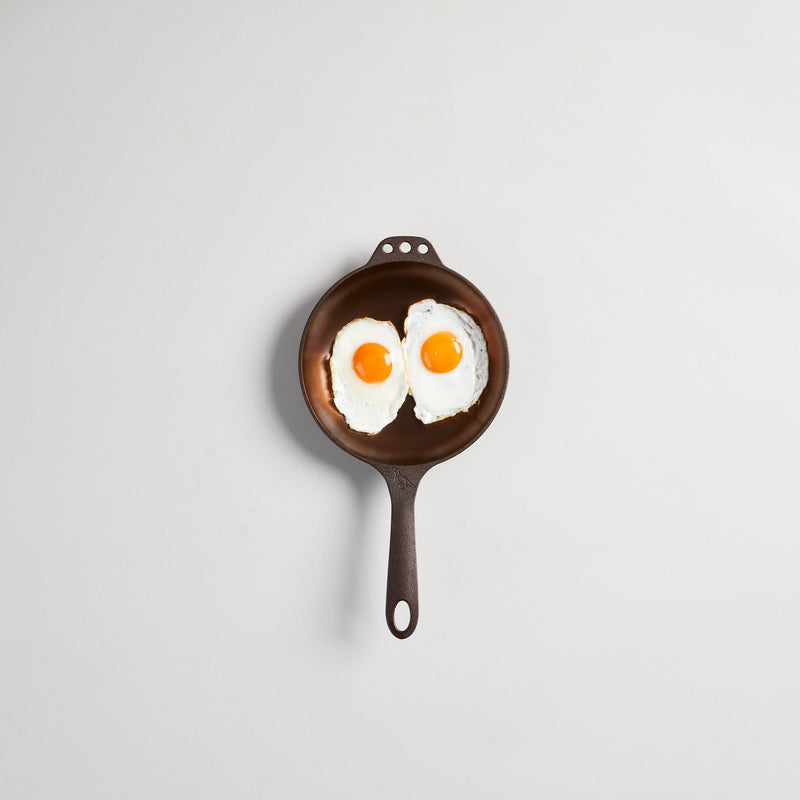 No. 8
Chef Skillet
Our go-to for perfect fried eggs and shareable side dishes.
Key Differences

1-2 people

The perfect starter size for all things breakfast, including omelettes, eggs, and pancakes.
No. 10
Flat Top Griddle
Double the fun—our No. 10 Flat Top stands alone as a griddle for pancakes, pizzas, and more while also working as a custom-fit lid for your No. 10 Skillet.
Key Differences

1-2 people

Great for pancakes, eggs, paninis and more.
Design Details:
The No. 6 Skillet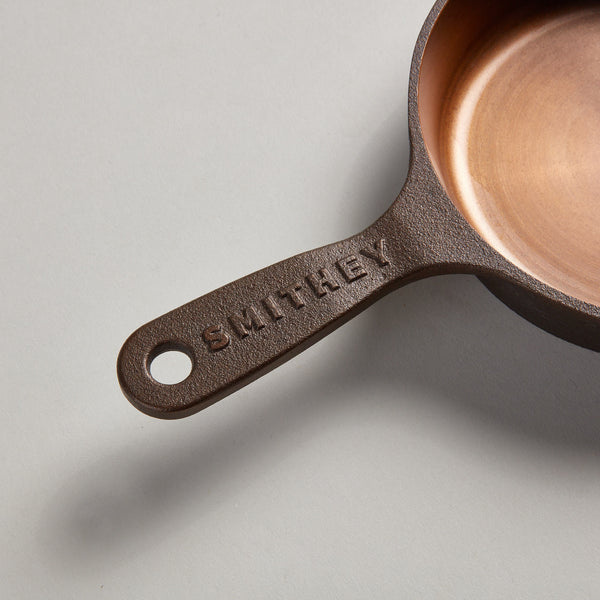 Embossed Handle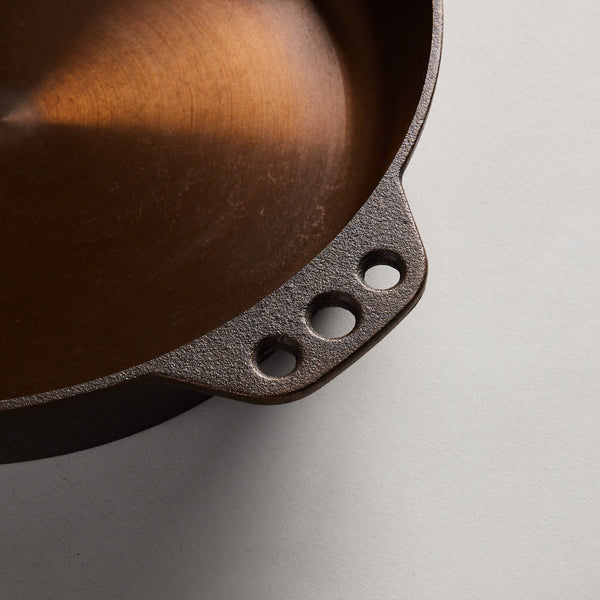 3-Holed Helper Handle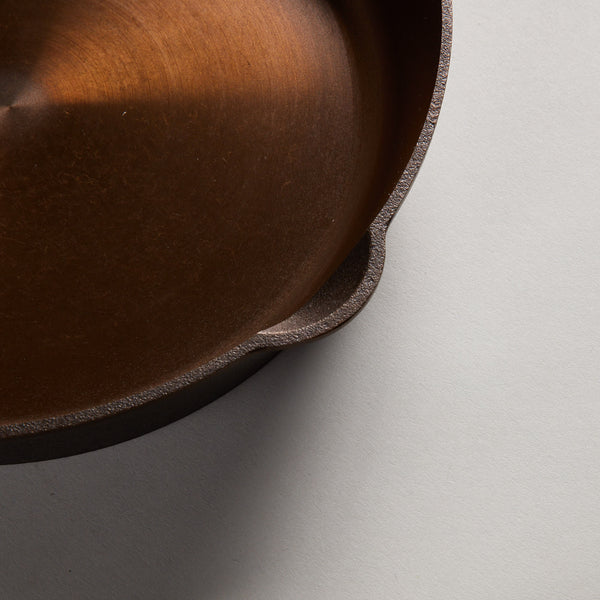 Pour Spouts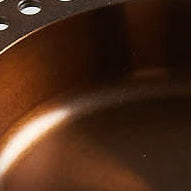 Steep Wall Angle
FAQ's:
no. 6 Skillet
We stand behind the quality of our cast iron and carbon steel cookware. If your cookware is defective, we'll replace it. If your cookware fails you after honest and normal use, we'll repair or replace it.
What oil do you use to pre-season with?
We use 2-3 coats of pure grape seed oil to pre-season your Smithey with. Seasoning is applied by hand and there are no chemical coatings of any kind applied to your skillet.
What is the purpose of the three holes on the helper handle of the skillet?
The three holes are a unique identifier that allows a Smithey to stand in a crowd. Reach for it on the range!
What size sleeve fits on the No. 6?
Our standard size leather skillet sleeve is custom fit for your No. 6 skillet.
98%
of reviewers would recommend this product to a friend
Ok
Using every day. Very pleased
Reviewed by Bernadette B.
Verified Buyer
I recommend this product
Reviewed by madeline m. o.
Verified Buyer
I recommend this product
Perfect, like all my other Smithey cast iron
What's not to love about Smithey cast iron? It's as perfect as all my other Smithey skillets.