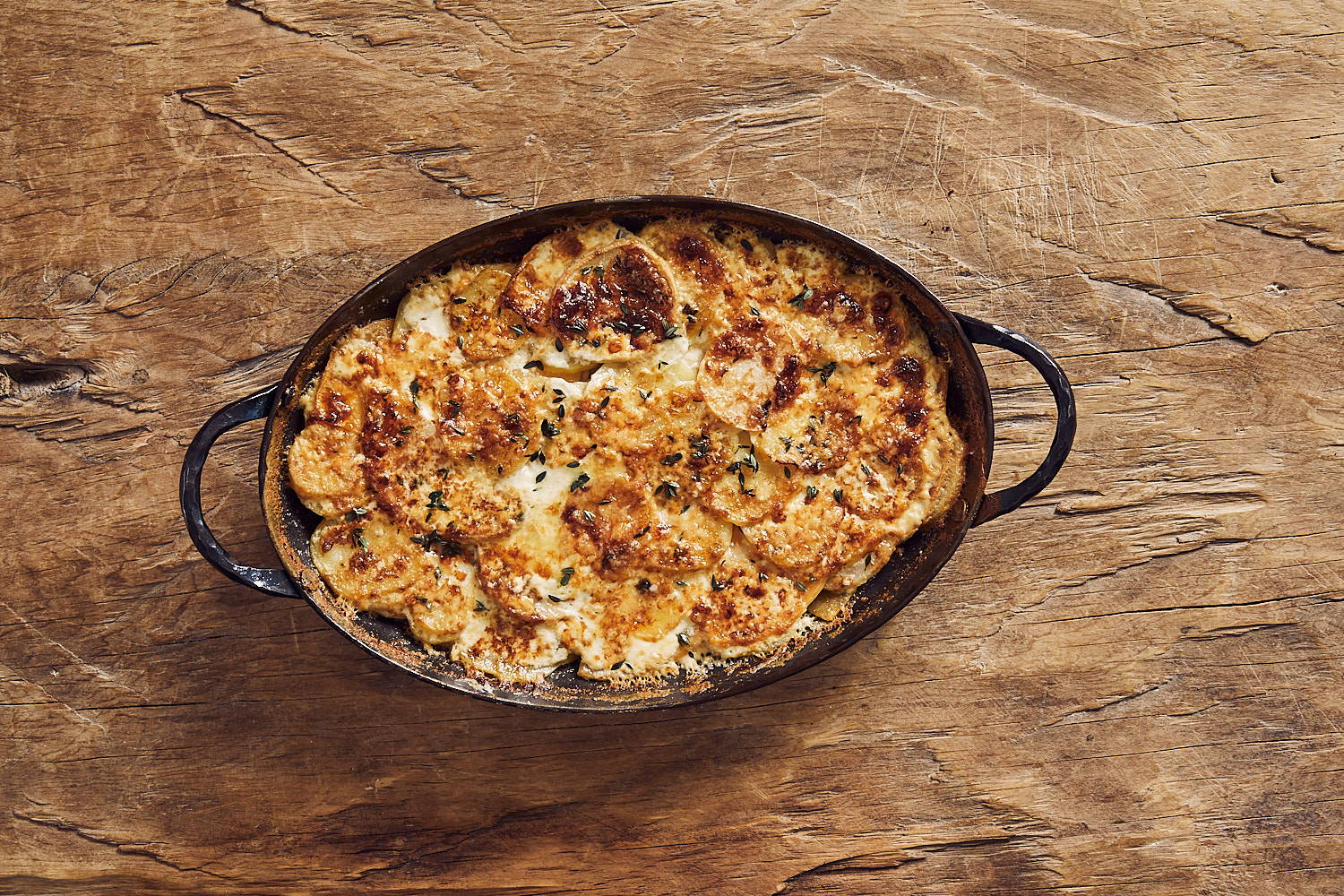 8 ounces yukon gold potato
1 1/2 lbs mixed root vegetables, such as rutabaga, turnip, parsnip, celery root
3 cups heavy cream
2 cloves peeled garlic, smashed
2 fresh bay leaves
1 tablespoon coarse kosher salt
2/3 cup parmesan cheese
1 teaspoon fresh thyme leaves
---
Peel potatoes and other root vegetables. Slice into ¼-inch rounds, making sure all the vegetables are about the same size to ensure even cooking.
Meanwhile, combine cream, garlic, and bay leaves in a small pot. Bring to a gentle simmer over low heat for 10 minutes. (Be careful as it can boil over easily). Strain cream through a fine mesh sieve, discarding the garlic and bay leaves. Season with salt and keep warm.
Place Carbon Steel Oval Roaster on a sheet pan. Arrange half the root vegetables on the bottom of the Oval Roaster. Sprinkle with half of the parmesan. Layer remaining root vegetables on top. Pour warm cream over top. Sprinkle with remaining parmesan and thyme.
Bake in preheated oven until vegetables are tender and top is golden brown, about 75-90 minutes. Let rest at least 15 minutes before serving.
Share