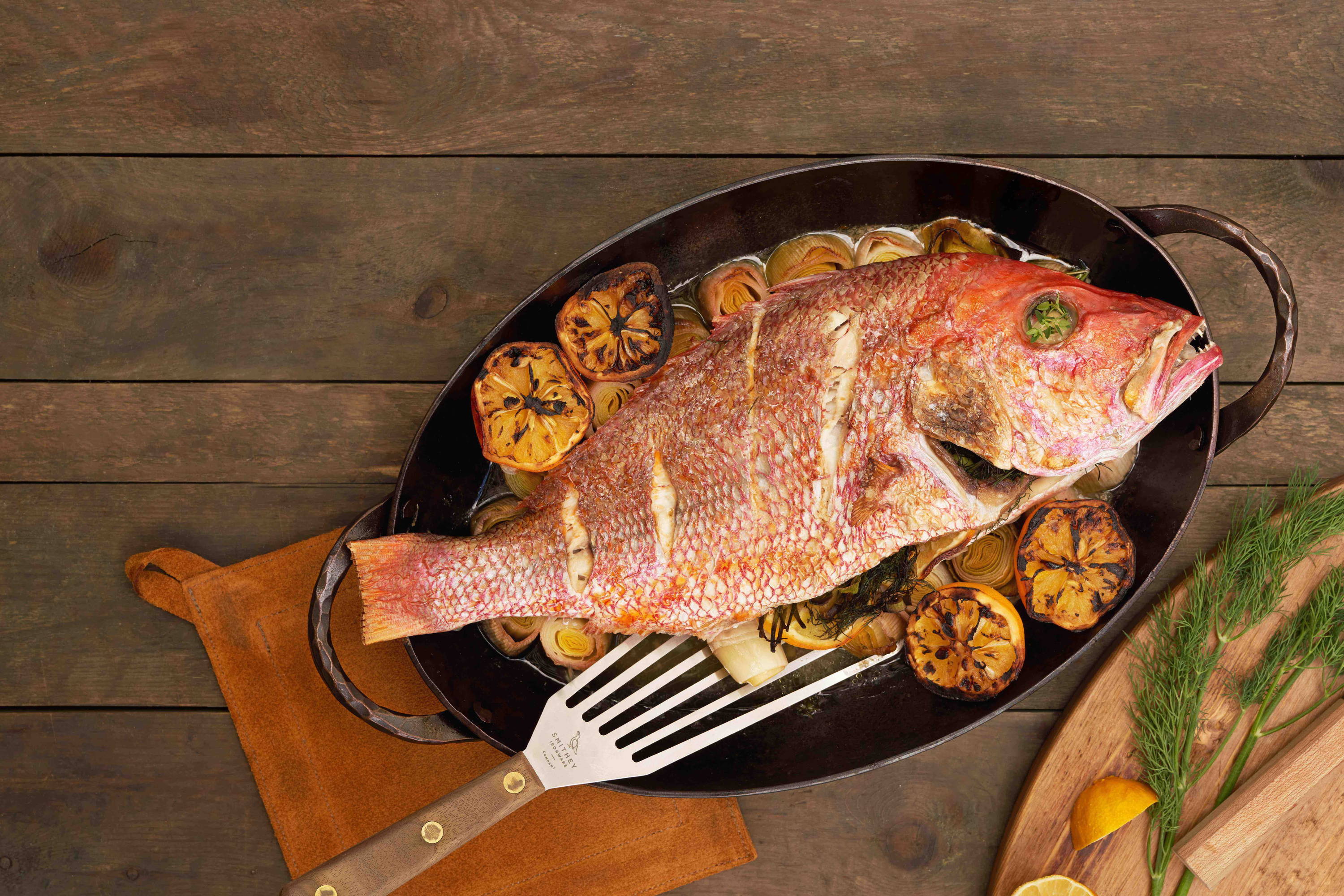 1 whole white fish such as Snapper or Porgy, cleaned with fins removed
1 lemon cut into thin slices, plus 2 lemons cut in half
1 bunch parsley
1 bunch dill
3-4 leeks, cut into 1-inch rounds
¼ cup extra virgin olive oil
2 tbsp flaky sea salt, such as Maldon
4 cloves garlic, smashed
Place the leeks at the bottom of the pan. Season and coat in olive oil. Place leeks cut side up so that the fish can rest on top.
Score the outside of the fish as to just break the skin- 3-4 times depending on the size of the fish. Season the inside of the fish, and fill the cavity with lemon slices, garlic, and herbs.
Place fish on top of the leeks. Season the outside liberally with sea salt, and coat with oil.
Coat the lemon halves with oil, and place in the pan.
Cook fish at 400 for 20 minutes, or until it is just cooked through.
To serve, squeeze the lemons over the fish, and drizzle with fresh olive oil.
Share