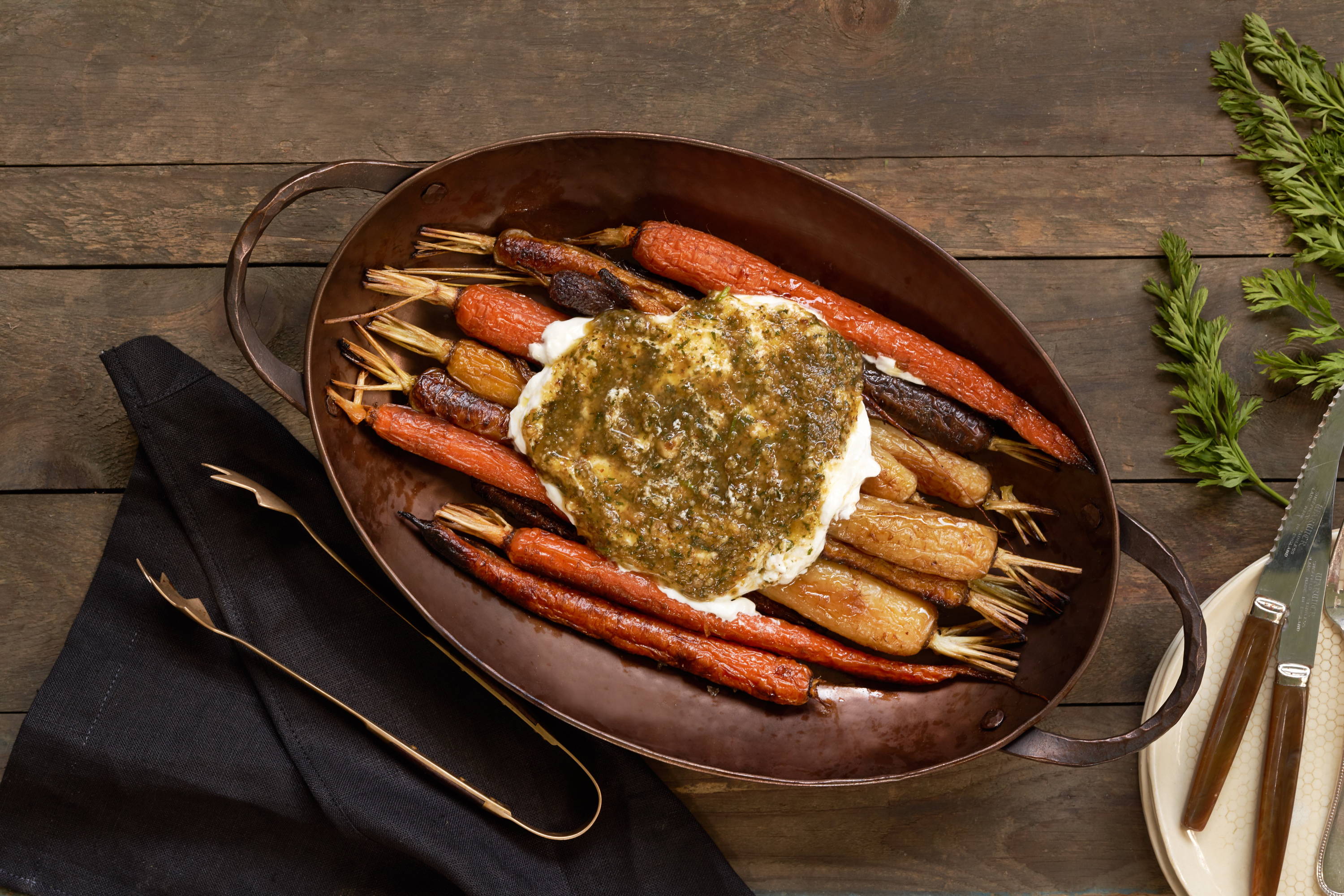 3 bunches medium sized carrots, preferably stems on
½ cup extra virgin olive oil
Salt and pepper to taste
2 tbsp ground cumin
1 pint labneh or Greek yogurt
¼ cup parsley leaves
1 cup Walnut Pesto- see recipe
½ Lemon
---
1 cup raw walnut pieces
1 tsp Za'atar
¼ cup parsley chopped
¼ cup extra virgin olive oil
Salt and pepper to taste
Process all ingredients in food processor until you have a course mixture.
Coat carrots in oil, salt, pepper and cumin. Roast at 425 for 20 min, or until carrots are tender all the way through.
Place carrots on a serving plate and top with labneh or yogurt.
Top the labneh with the walnut pesto, and garnish with parsley leaves. Squeeze the juice of the lemon over the carrots and labneh, and drizzle with extra virgin olive oil.
Share