Smithey's Skillet Cornbread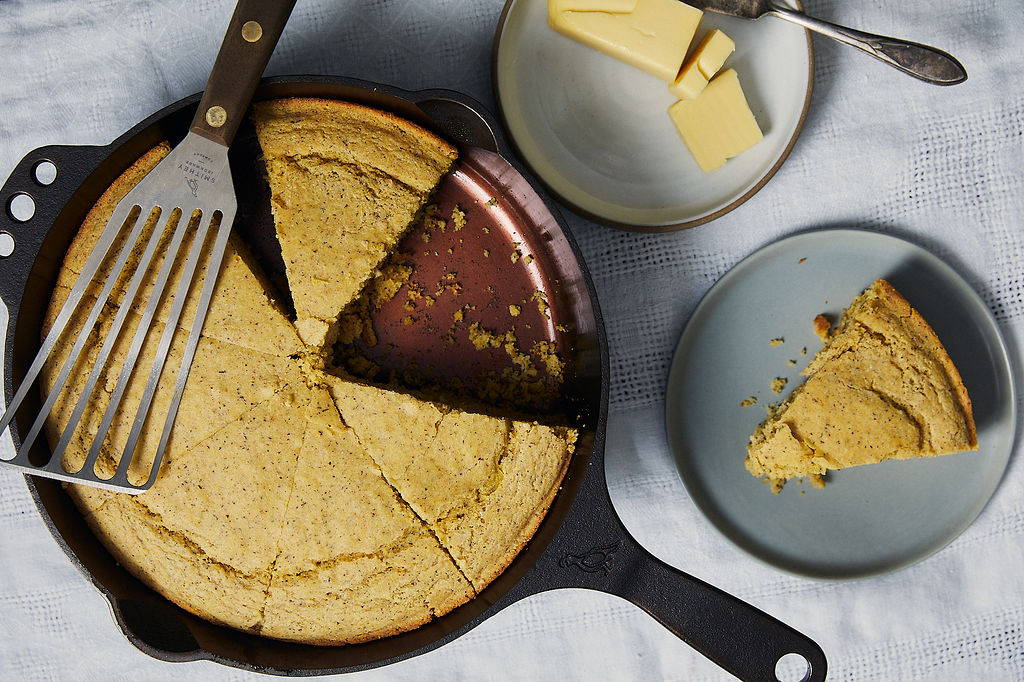 2 1/2 cups fine stone-ground cornmeal, such as Geechie Boy
1 teaspoon coarse kosher salt
1 teaspoon baking soda
1 teaspoon baking powder
2 cups whole-milk buttermilk
7 tablespoons (3 1/2 ounces) unsalted butter or bacon fat
1 large egg, beaten
---
Serves 6-8
Whisk together cornmeal, salt, baking soda, and baking powder in a medium bowl. Fold in buttermilk with a rubber spatula just until combined. Be careful not to overmix.
Add bacon fat or butter to No. 10 Skillet. Place in preheated oven until skillet is hot and fat is sizzling, about 10 minutes. Pour all but 1 tablespoon of the hot fat into the batter and stir to combine. Fold in the beaten egg.
Pour batter into the hot skillet. Return to the oven and bake until golden brown around the edges and a toothpick inserted in the center comes out clean, about 18 minutes. Serve warm.
Share