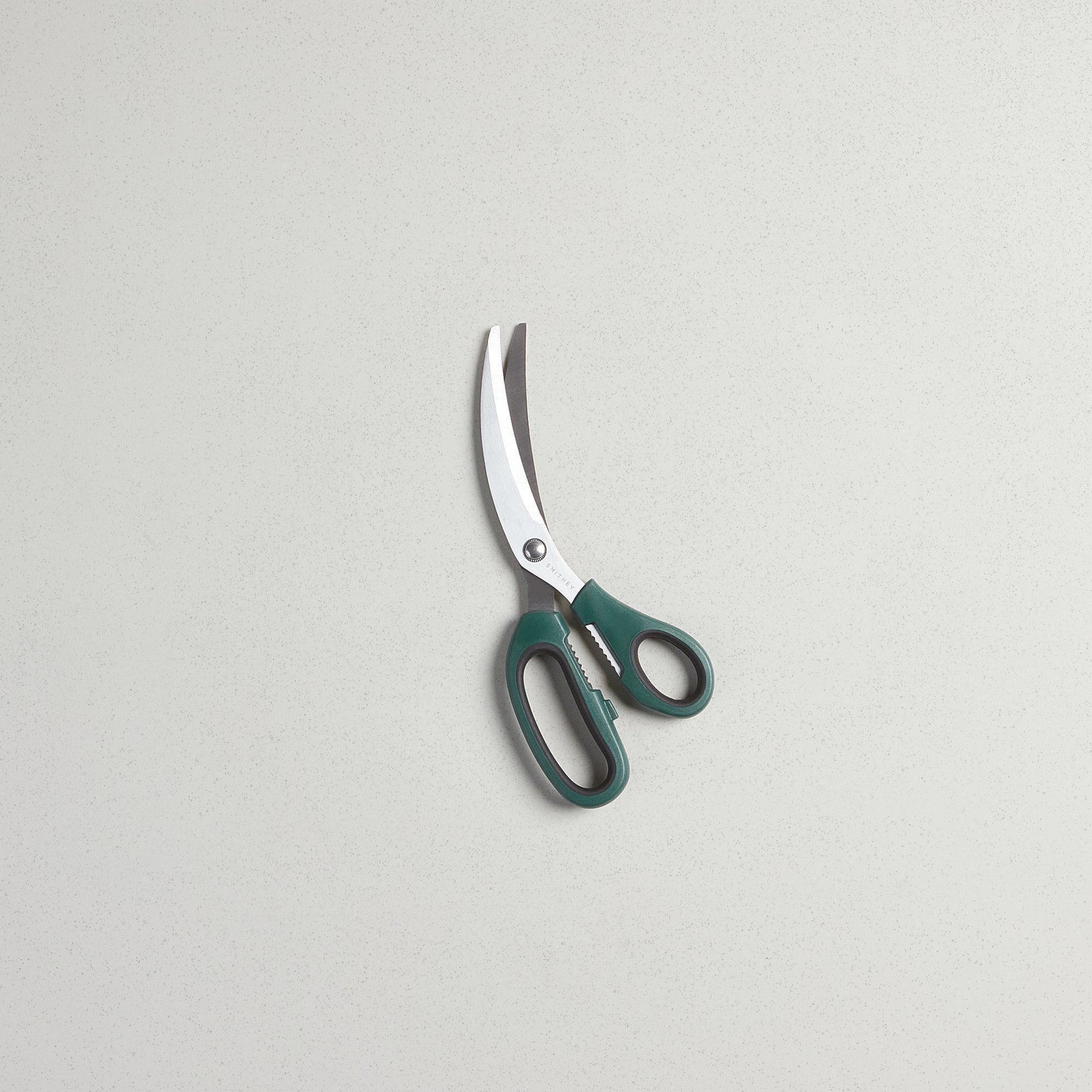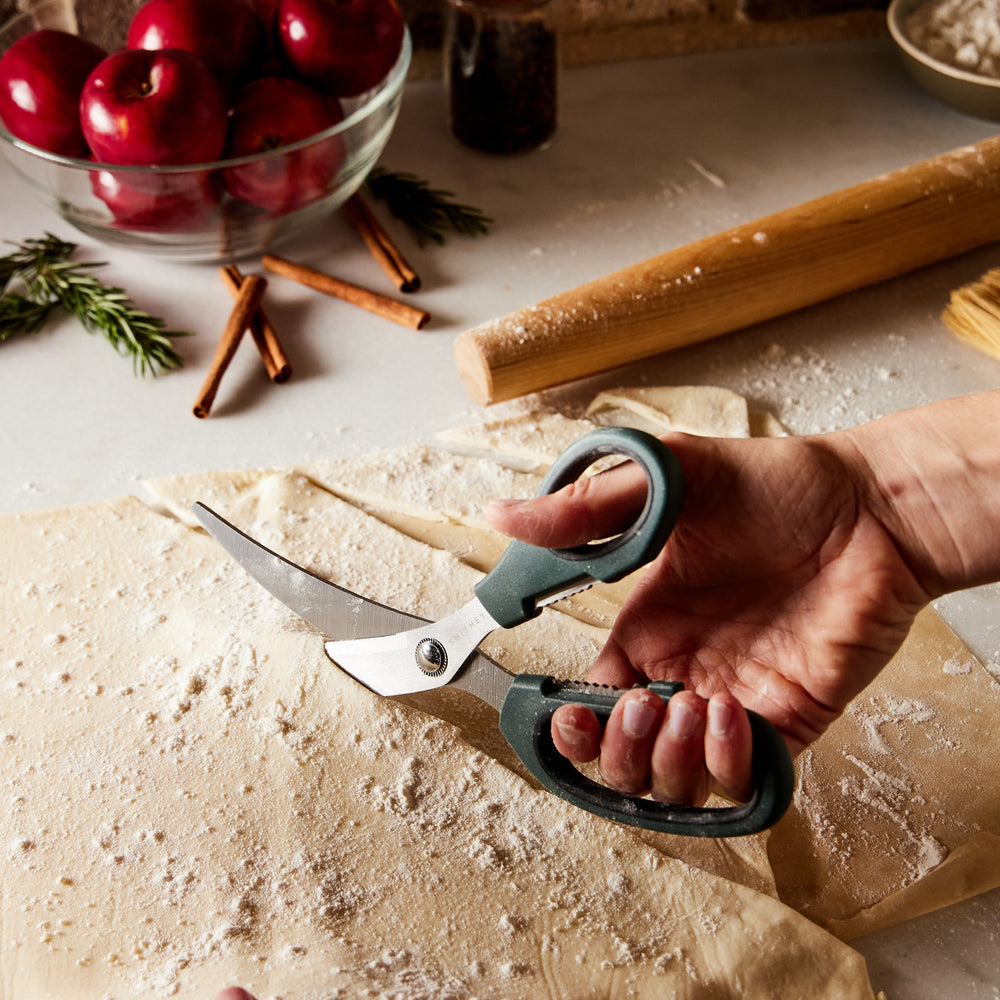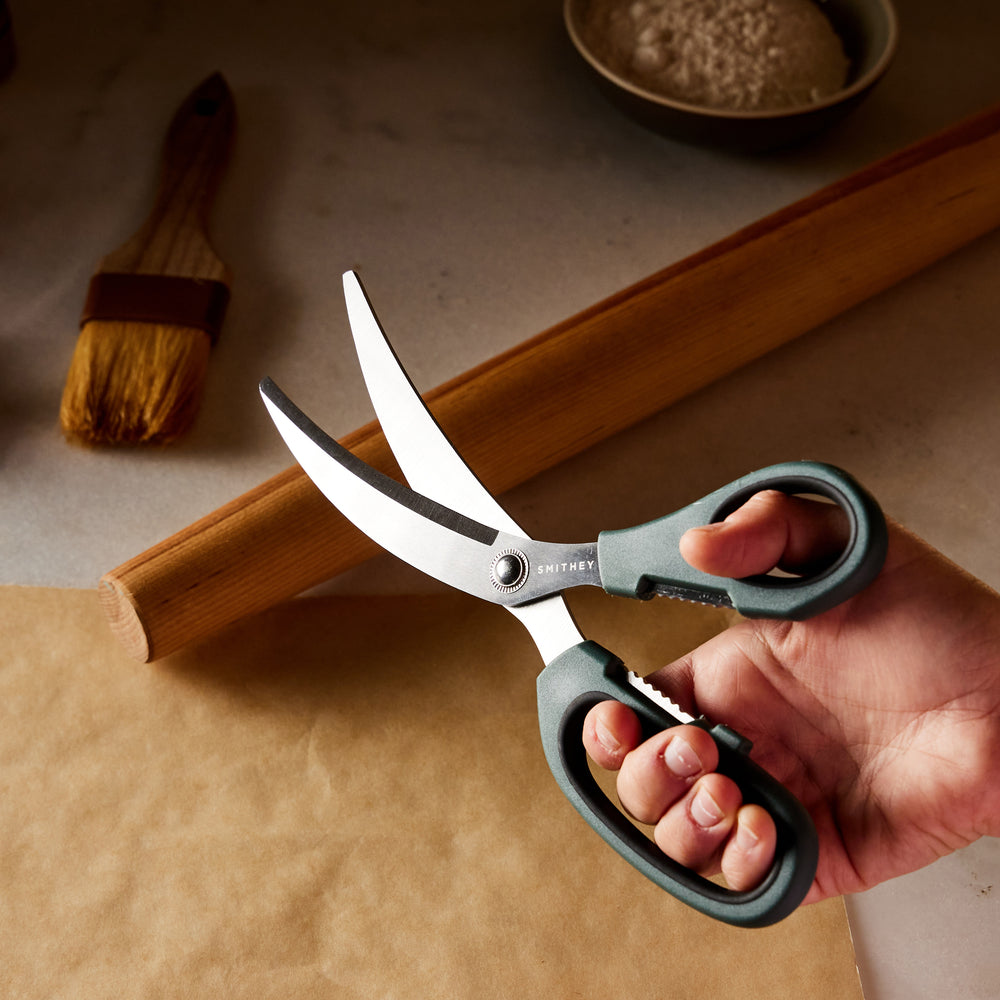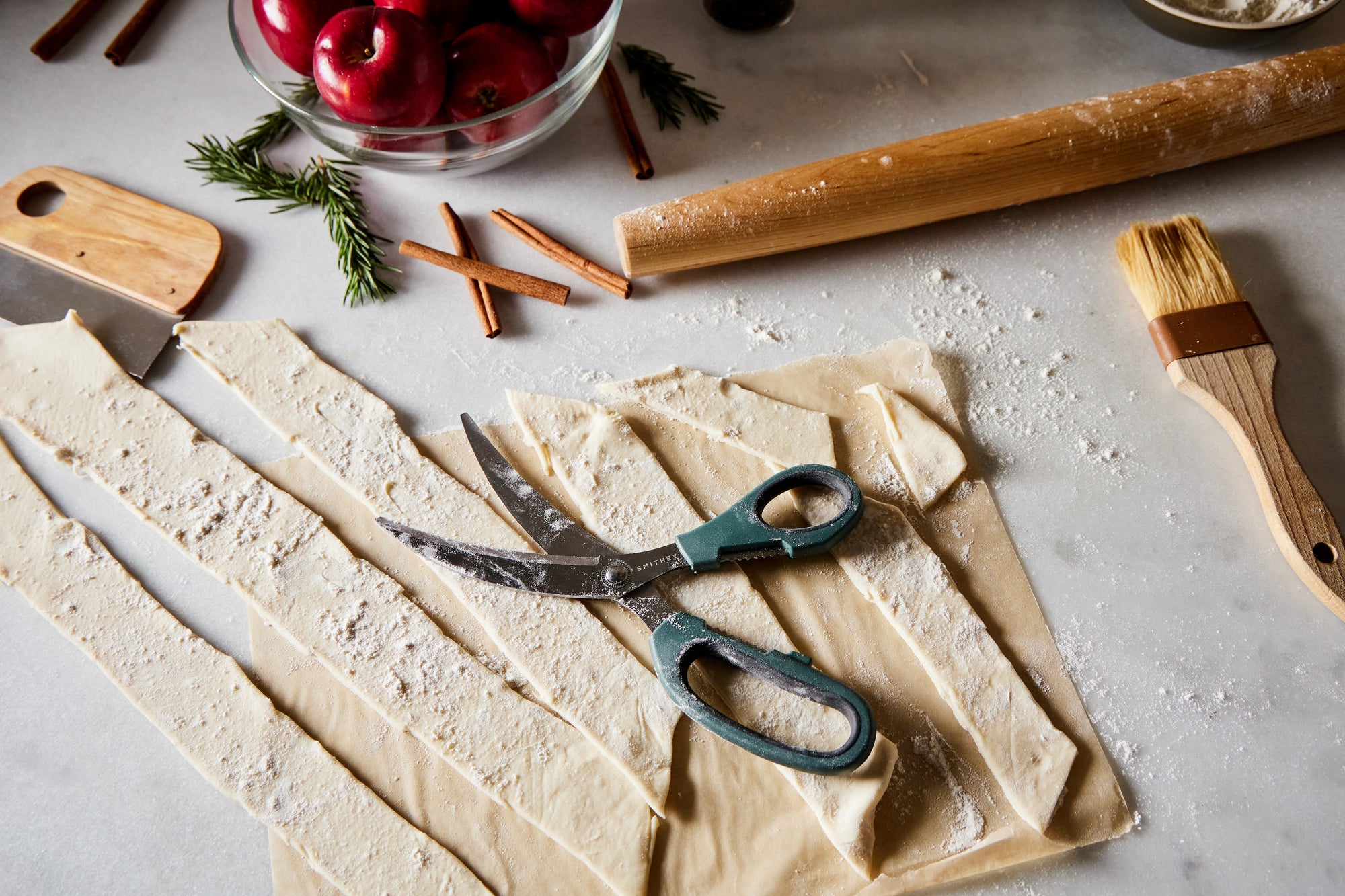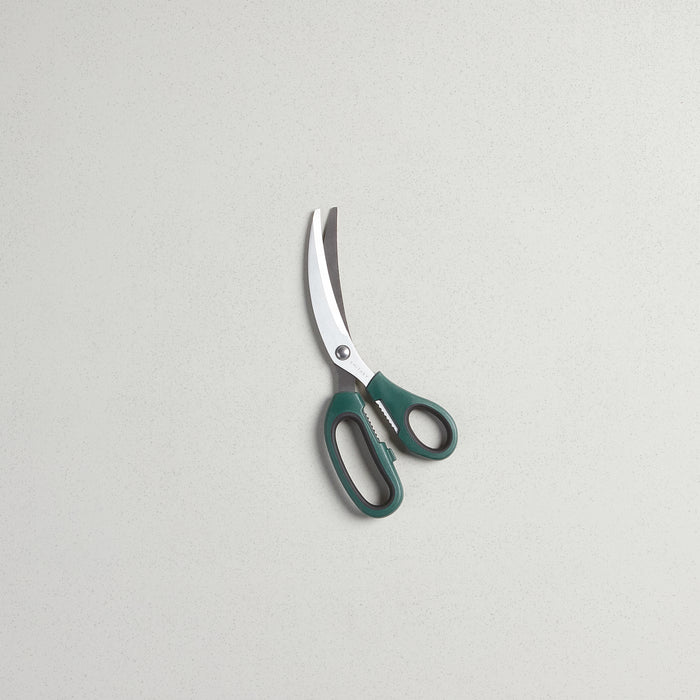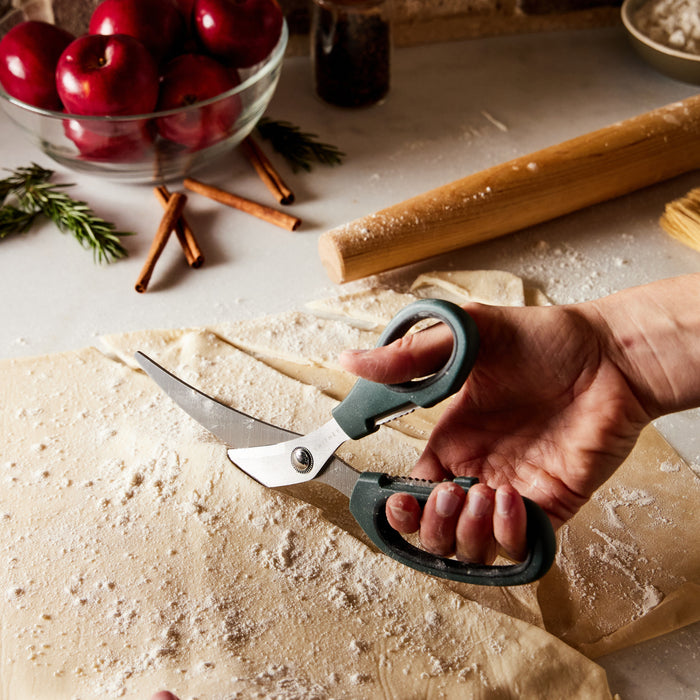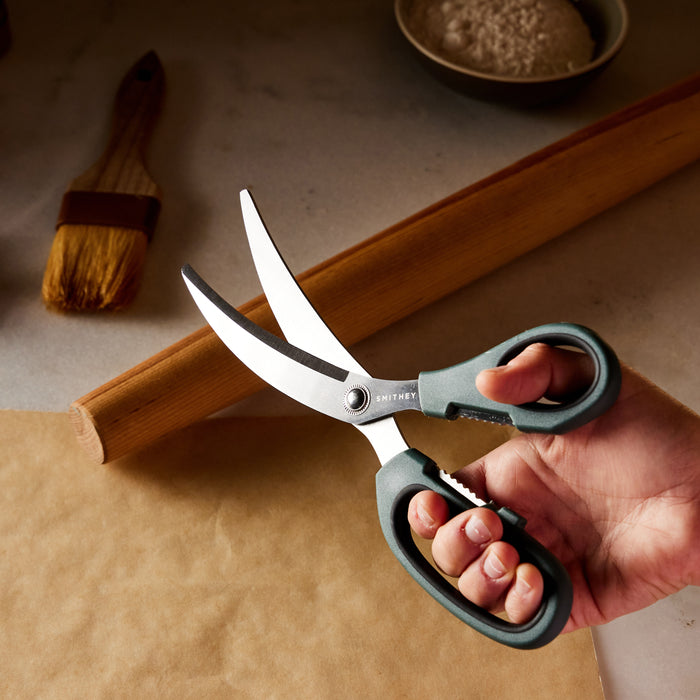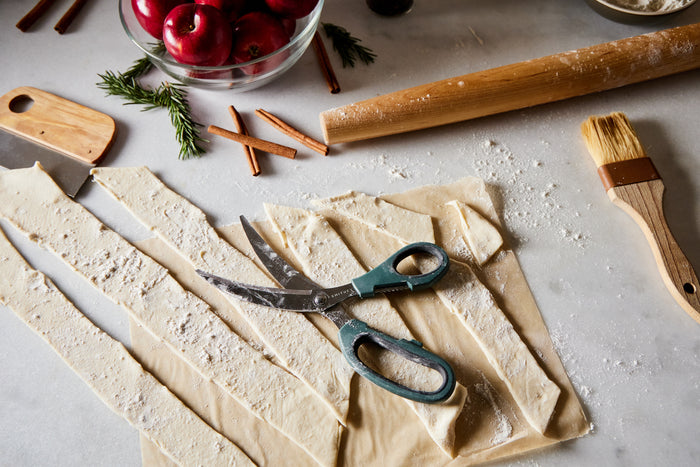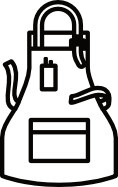 Universal Kitchen Tool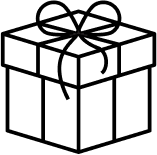 Ideal Gift

Fast Shipping
Perfect Pairings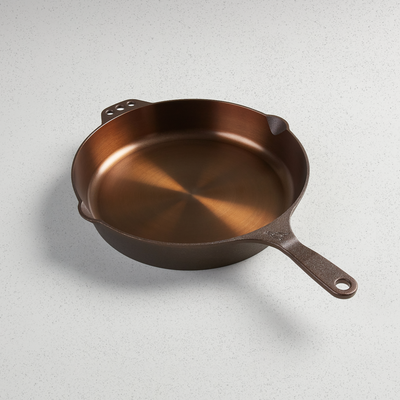 No. 12 Skillet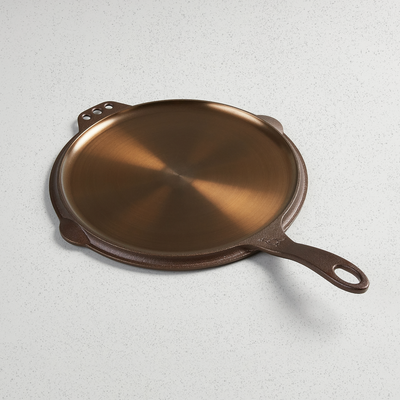 No. 12 Flat Top Griddle
Why this tool?
The Smithey Shears are ready to take on anything from spatchcocking a chicken to carefully cutting pastry dough or wrapping presents. Designed with a soft handle for a secure grip, stainless steel metal for durability, and curved blades to work well in your skillet, we think these will come in handy in your kitchen and beyond!
Will these scissors work for both right-handed and left-handed users?
Although this is not a true right or left handed scissor, it should work for both!
Why are the blades curved?
The curved blades easily fit into our cookware as well any bowl or prep container you may use in your meal preparation.