New Orleans-Style BBQ Shrimp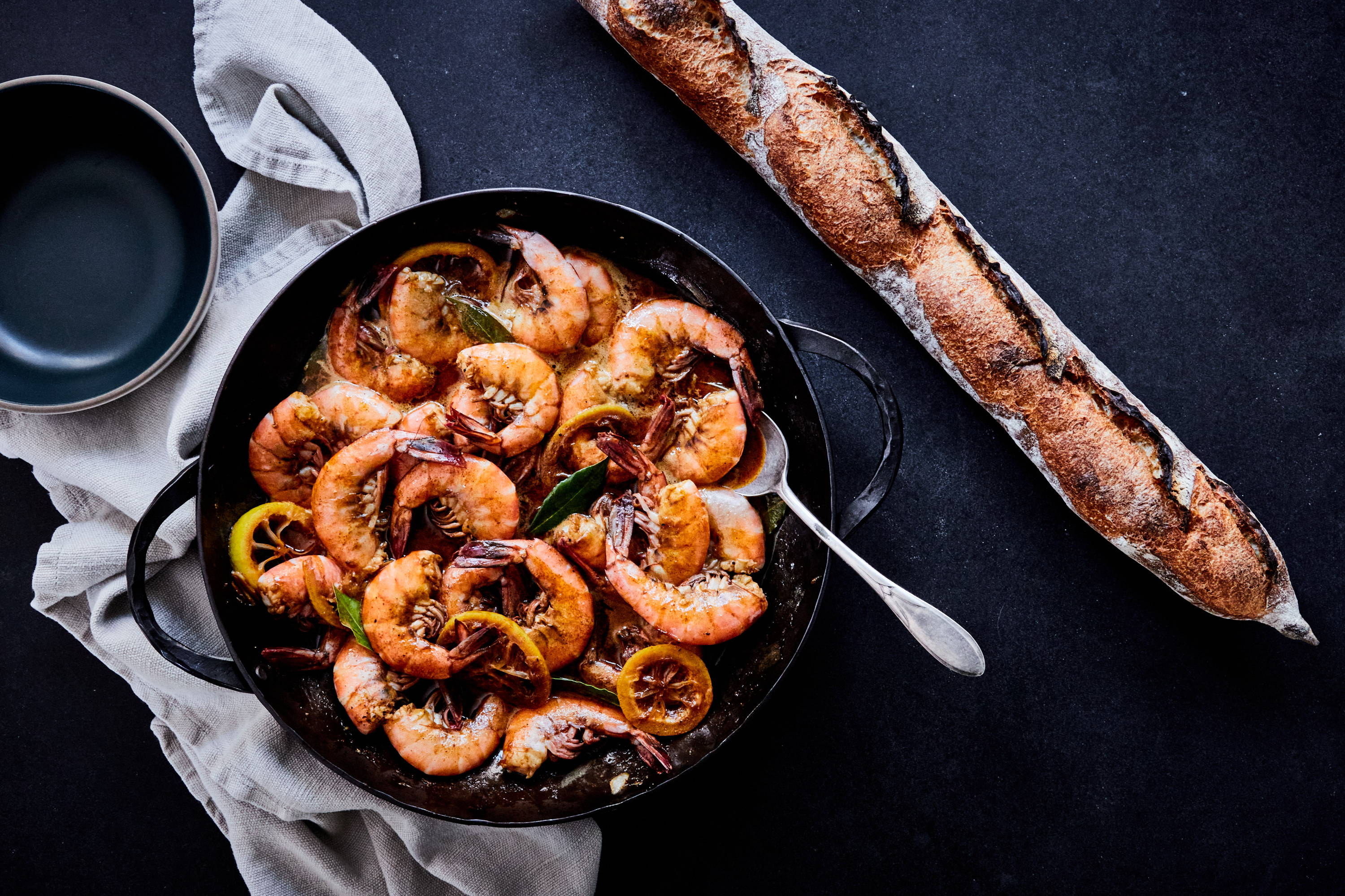 New Orleans-Style BBQ Shrimp

12 tablespoons unsalted butter, divided
2 lemons
5 cloves garlic, thinly sliced
3 fresh bay leaves
1/4 cup Worcestershire sauce
1/4 teaspoon cayenne
1/2 teaspoon smoked paprika
2 pounds large white shrimp, shells on
1 teaspoon coarse kosher salt
Freshly ground black pepper, to taste
Good crusty bread, for serving
Melt 8 tablespoons butter in the Carbon Steel Round Roaster over medium heat. Thinly slice 1 of the lemons into ¼-inch thick slices; remove and discard the seeds. Add sliced lemon, sliced garlic, and fresh bay leaves to the melted butter and sauté gently over medium heat for 3 minutes. Stir in smoked paprika and cayenne and cook for 1 minute longer.
Add shrimp and swirl to coat them in the butter. Cook for 2-3 minutes, gently turning the shrimp, just until they turn pink. Add Worcestershire and the juice from the remaining lemon (about 2 tablespoons). Simmer 2-3 minutes until the shrimp are cooked through and coated in the sauce. Gently stir in the remaining 4 tablespoons butter until melted.
Remove from heat and season with salt and freshly ground black pepper. Serve immediately with crusty bread for dipping.
Share