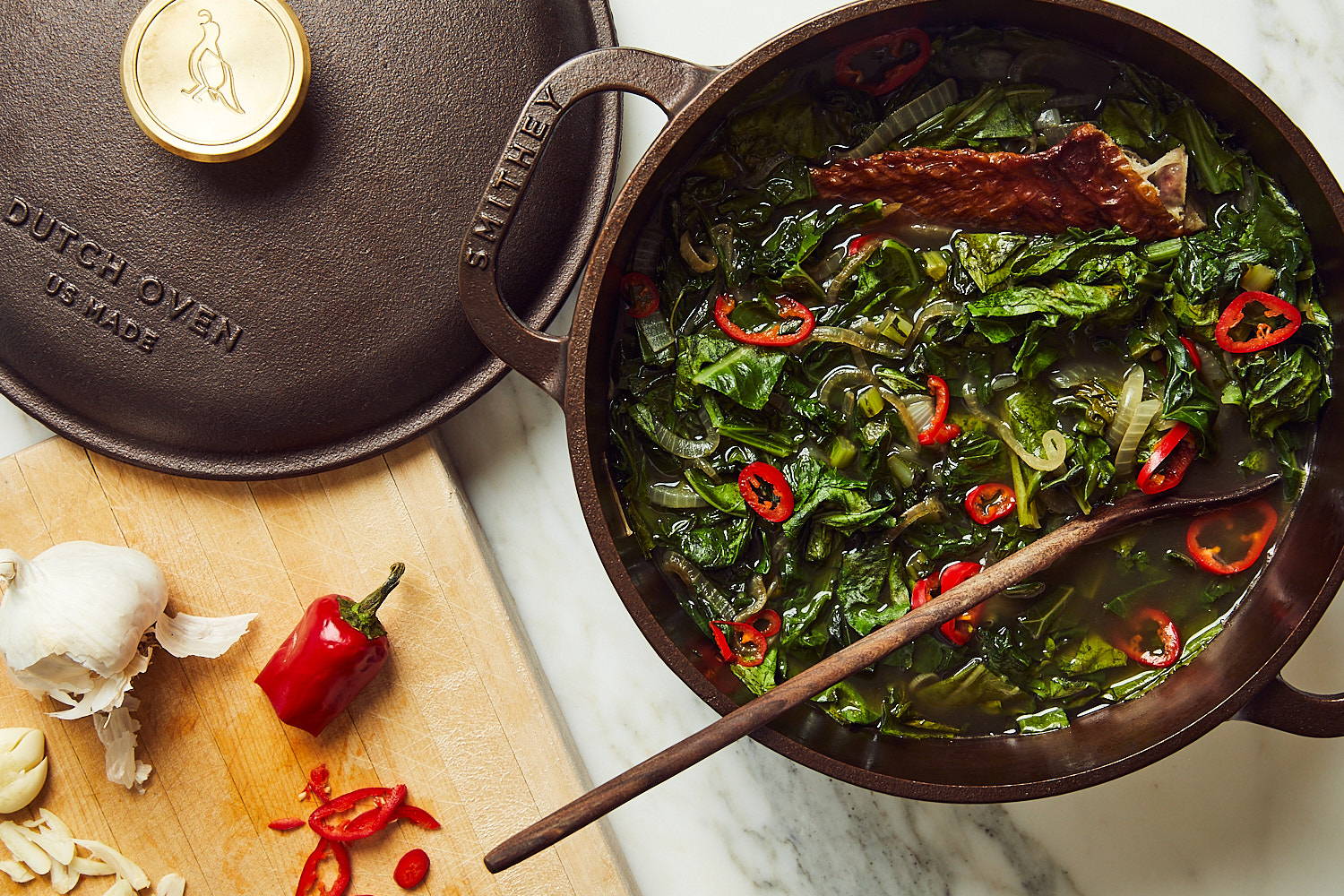 1 large bunch (about 1 1/4 lbs) hearty greens, such as collard, turnip, and/or mustard greens
1 tablespoon canola oil
1 small onion, thinly sliced
3 cloves garlic, thinly sliced
5 cups turkey or chicken stock
8 ounces smoked turkey parts (such as wing, neck, or leg)
1 fresno pepper, thinly sliced
Coarse kosher salt, to taste
1 tablespoon apple cider vinegar, or to taste
---
Wash greens and spin dry. Separate the stems from the leaves. Roughly chop the leaves (to yield about 12 cups). Discard the tough bottom portion of the stems and dice the remaining tender portion (to yield about 1 cup).
Heat canola oil in 3.5-qt Dutch Oven over medium heat. Add onion and cook until it begins to soften, about 3 minutes. Add garlic and diced stems and cook 2 minutes longer.
Add the chopped greens to the pot in batches, stirring for a minute or two to allow the greens to wilt and make room for more.
When all the greens have been added, stir in stock. Add smoked turkey and sliced peppers and season with salt. Bring to a boil, then reduce heat, cover, and simmer for 30 minutes.
Remove Dutch Oven lid and stir in vinegar. Taste and adjust seasoning with salt, vinegar, or more chile pepper if desired.
Share