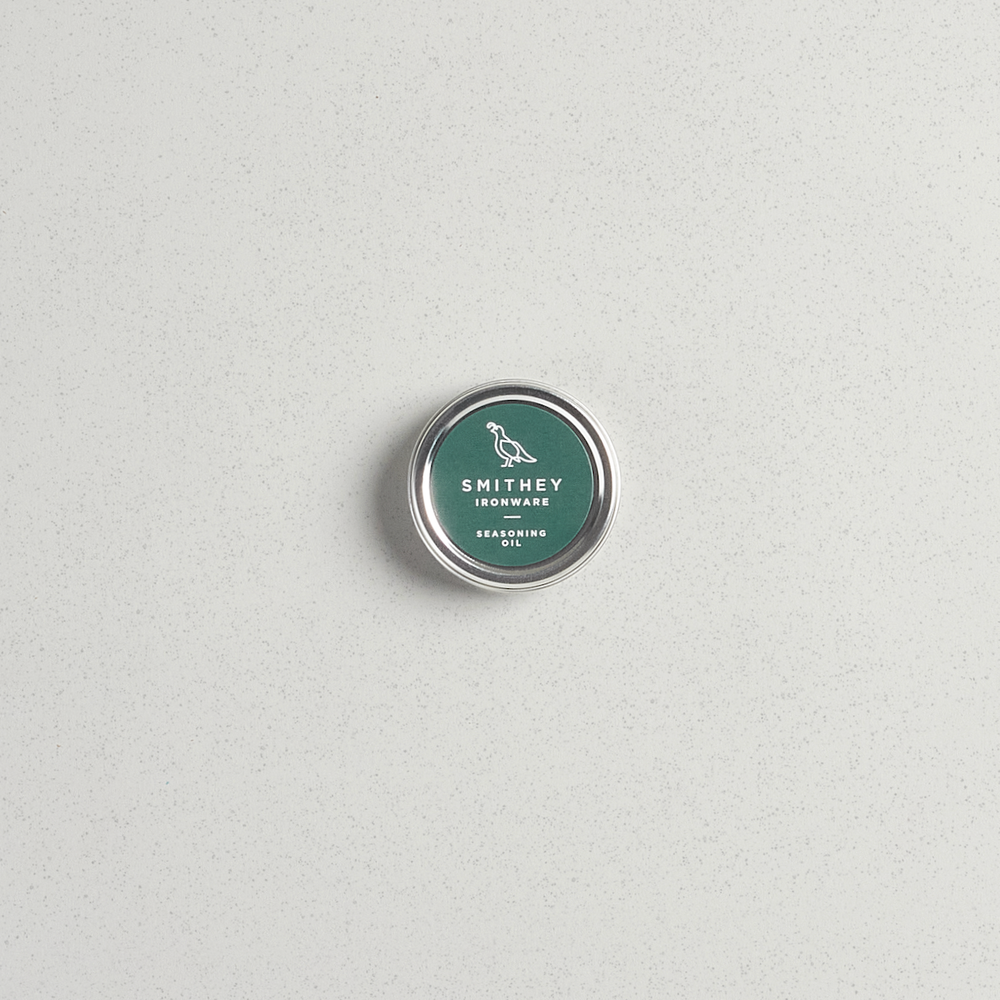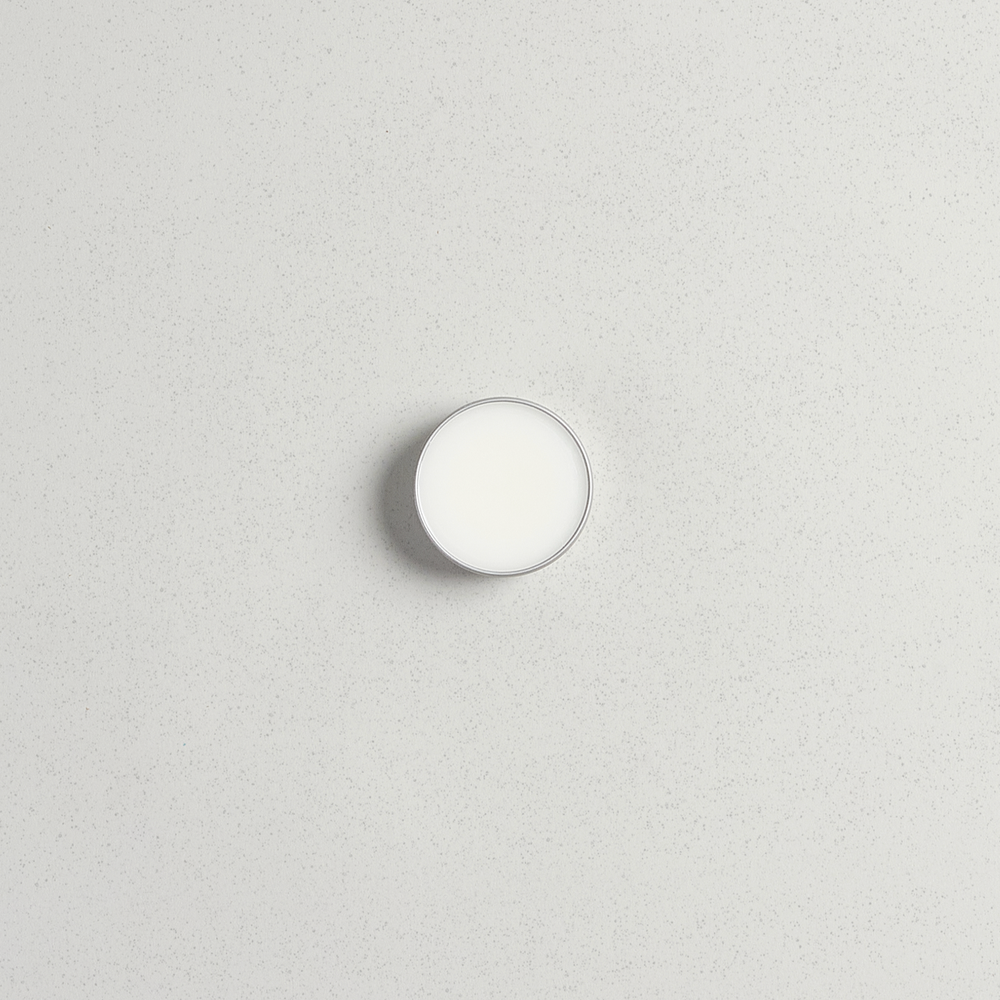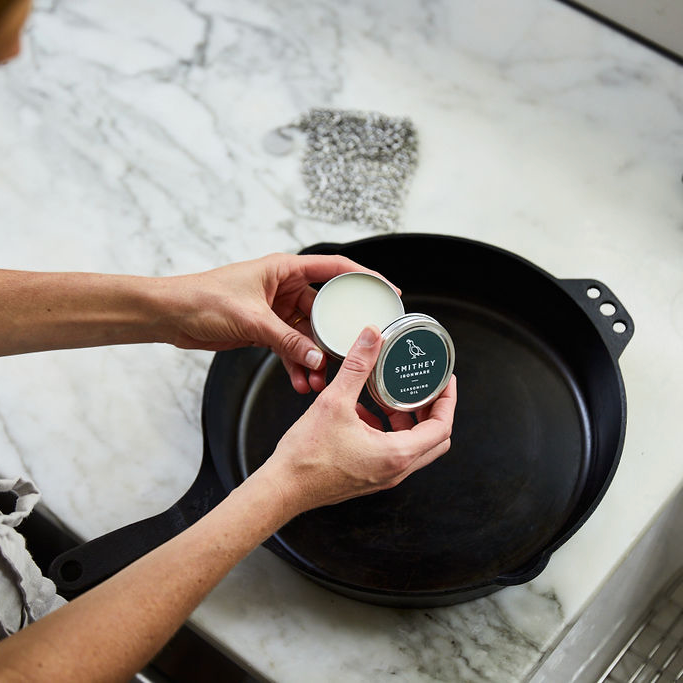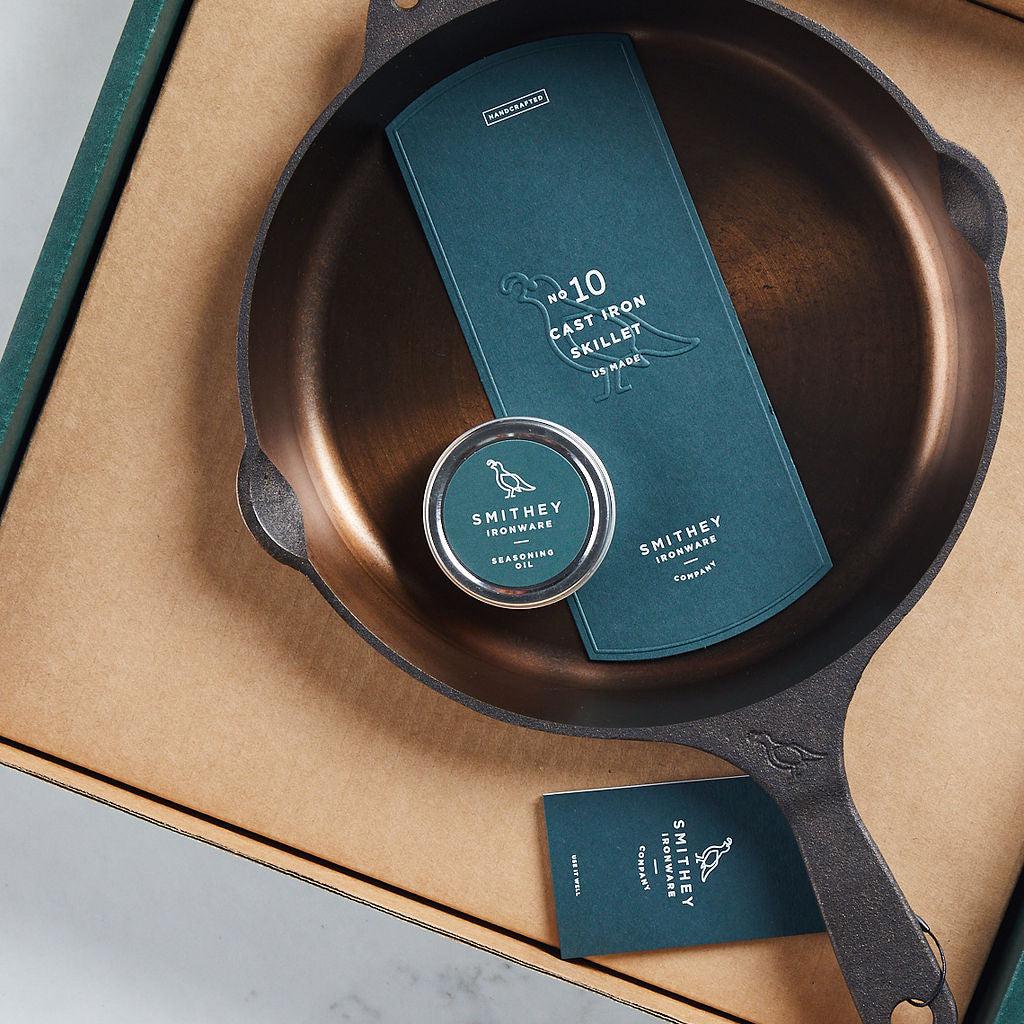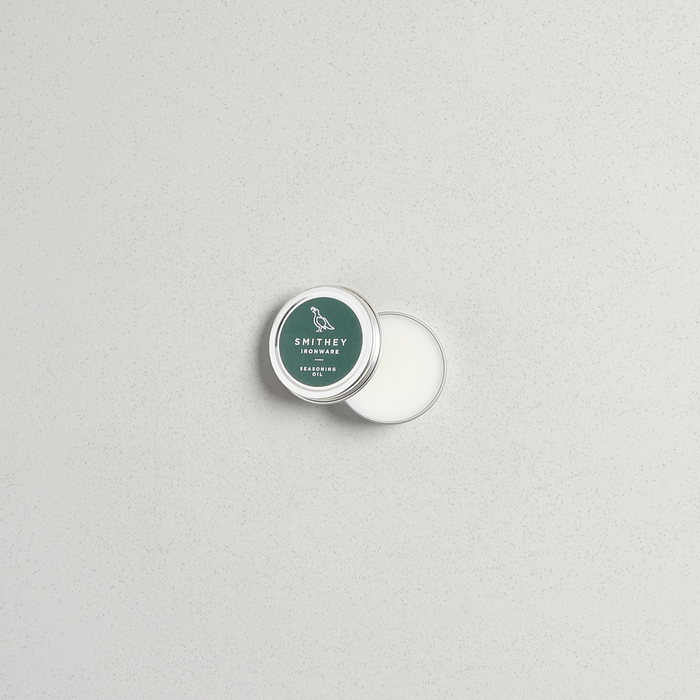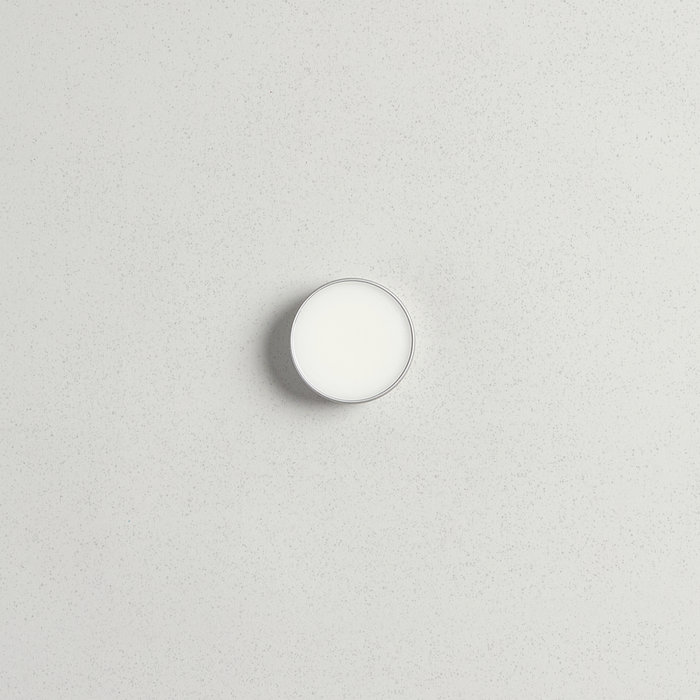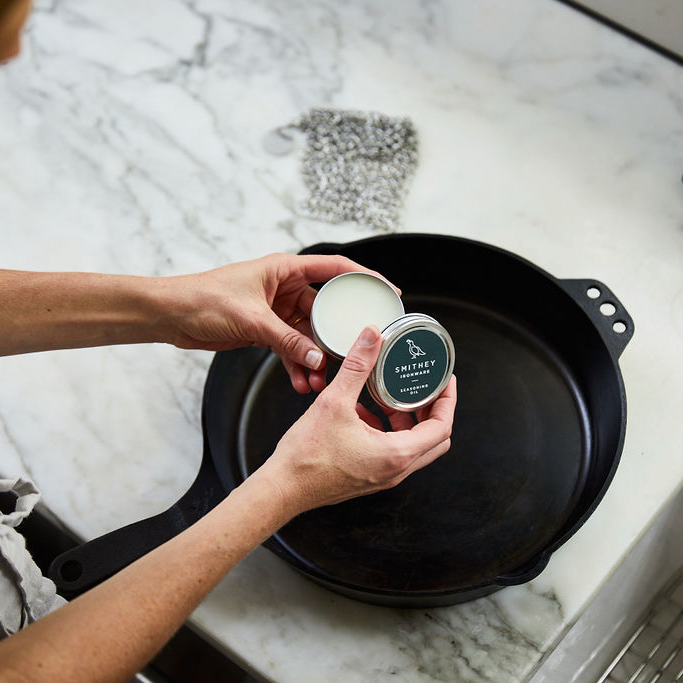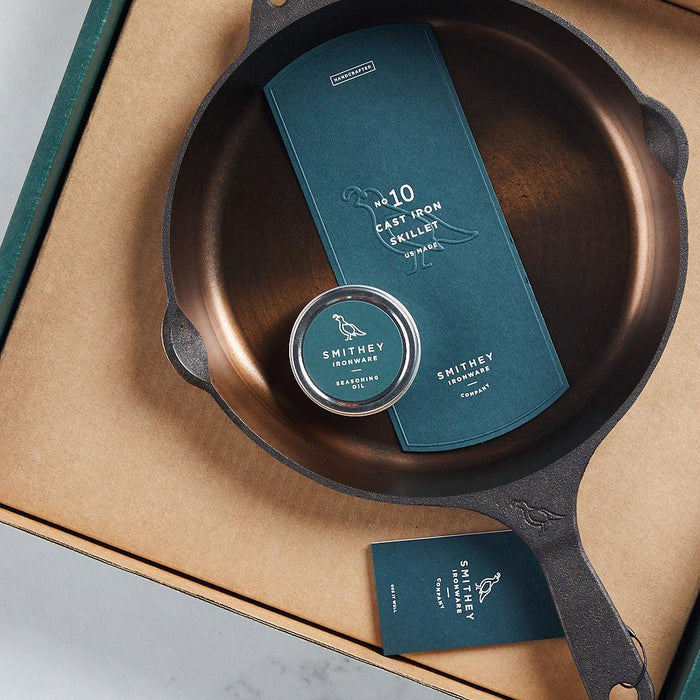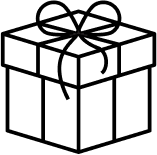 Ideal Gift

Fast Shipping

US Made
Perfect Pairings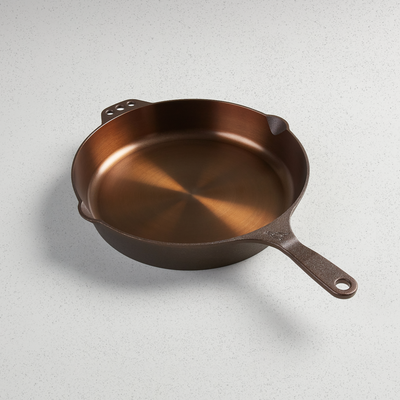 No. 12 Skillet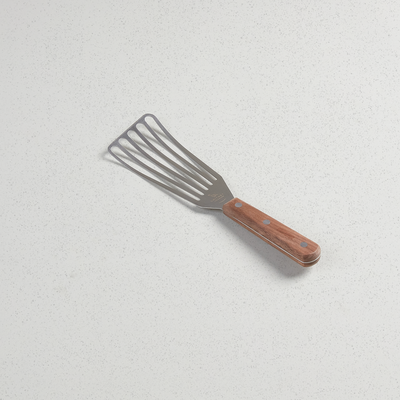 Slotted Spatula
Why this oil?
A carefully formulated blend of oils and infused with beeswax, our seasoning oil is formulated to keep your cast iron and carbon steel cookware in top shape. Use to protect your cast iron and carbon steel and apply sparingly to mature a naturally non-stick seasoning layer on your cookware.   
How long does the seasoning oil last?
A little bit of seasoning oil goes a long way! This seasoning tin should last you for years.
Do I have to use your seasoning oil?
No. While our seasoning oil is a specially formulated blend, you can use any high-smoke point oil to season your cookware with.
93%
of reviewers would recommend this product to a friend
It works!
I am very impressed with the product and the seasoning oil does what it supposed to do. What more can you ask for?
I don't recommend this product
Seasoning doesn't stick
Bought a pan preseason, and this seasoning oil. I followed the included instructions and instructions online from smithey and the seasoning ripped down to bare iron after 1 use. Pretty pan to look at but if you use it it loses the nice color.
My cast iron and carbon steel pans have never looked better!
I keep it on the drawer by my stove. A little goes a long way! Each time I clean my pan I wipe a little in. Works like a charm!